Sunday Snippet: We Welcome Gaby Lee, Anne, Holly & Lisa
We visit four more new members of our 2012 WeHaKee Staff Team. Today we welcome Gaby Lee, Anne, Holly and Lisa to WeHaKee and we're mighty glad they're here! So send the air reverberating with your mighty cheer and read on!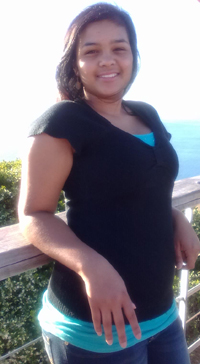 Gaby Lee comes to us from Mitchells Plain, Cape Town, South Africa. In school, Gaby Lee enjoyed being a part of hosting her school events, being a part of the Matric portfolio (Gaby Lee – hope you can help us learn what that means!), and going to Christian Union. She loves playing grass hockey, "the best part of hockey was the matches we played every Saturday!". In addition, she loves swimming as well as going to the beach & diving into the waves, long scenic drives and holidays on the coast of South Africa with her family, and taking photos wherever she goes to capture the memories!
Her favorite foods include, spaghetti, breyanie and rooti & curry; favorite movies are Drumline, Honey 1, Stomp the Yard 1 and Madeas Family Reunion; favorite games include dominoes, pool, Uno and 3 Sticks. And Gaby Lee shares this fun random fact – "I'm not that good at dancing, but I love to dance and I'm not that good at singing and I love to sing". Sounds like she'll fit right in!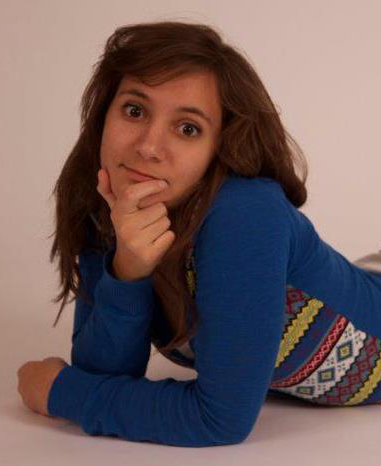 A native of Lisbon, Iowa, Anne Easker is a lover of anything chocolate! She currently attends the University of Iowa shere she is majoring in English. "I enjoy my reading and writing classes best!". In fact, she has written a few unpublished novels and for the past four years has participated in NaNoWriMo (National Novel Writing Month) – a challenge to write a 50,000 word novel in the month of November! Other notable facts – The Lord of the Rings and The Pirates of the Caribbean are her favorite movies. And her family has a cabin in Wisconsin "where I love to go swimming, wakeboarding and kayaking in our lake!".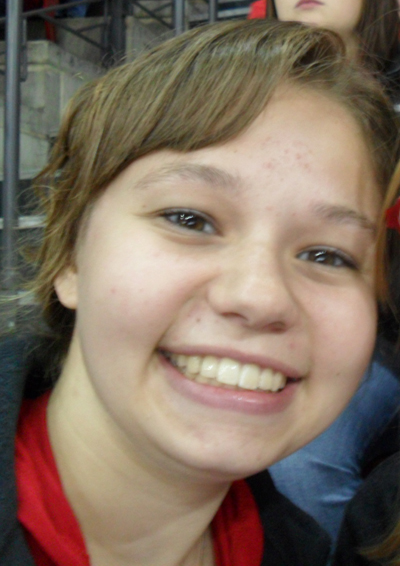 Holly Heacock comes to WeHaKee from Freedom, Wisconsin (near Green Bay & Appleton) where she grew up with her parents and two younger brothers. "I was one of thos kids who genuinely loved school and really enjoys learning!". In high school she particularly enjoyed English and biology and not surprisingly, is now a double-major in genetics and English at the University of Wisconsin in Madison, WI. Holly enjoys many movies, but a couple of her favorites are Crazy, Stupid Love and Pride and Prejudice. Her food tastes are quite eclectic in that she loves chocolate, Twizzlers, chicken alfredo along with broccoli & cheese! She admits to being HUGE Harry Potter geek, so much so that one of the things on her bucket list is to Meet JK Rowling! "I'm generally a fun-loving, caring person who likes to have a good time!". Sounds like she fit in just fine at WeHaKee!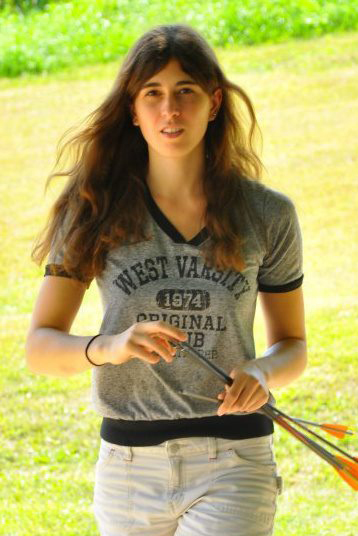 Another resident of the Fox Valley, our horseback riding director, Lisa Schabo, comes to us from Appleton, Wisconsin. She will soon be graduating from the University of Minnesota in Crookston with a degree in equine science. "Basically I love art and horses!" She enjoys her riding classes and Western team at school where she likes playing all sorts of games, "especially on horseback… like egg and spoon or the ribbon race!". Lisa also has a deep interest in creating art, but also likes swimming, fishing, training animals and reading. And her favorite food? Italian! "I LOOOVE Olive Garden!!".
We welcome Gaby Lee, Anne, Holly and Lisa to their first summer at WeHaKee. With the skills, interests and enthusiasm they bring we know they will do great things as they guide and have fun with our campers. Can't wait to see you at WeHaKee this summer!