Sunday Snippet: We Welcome Laura H, Catherine G, Martha and Ana Gaby to WeHaKee!
On this Blessed Easter Sunday, we continue our introductions of the fresh, new faces on our WeHaKee Staff Team. Today we would like you to welcome Laura H, Catherine G, Martha and Ana Gaby. We're mighty glad your here and we're sending that air reverberating with that mighty cheer!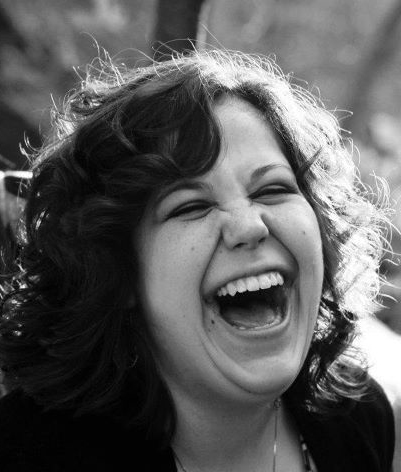 Coming to us from Rockford, Illinois, Laura Hayes is completing her freshman year at Luther College in Decorah, Iowa. She is studying English and perhaps sociology, but she is really into music! In high school she enjoyed playing the pit orchestra for musicals and was selected for All-State for flute and she continues to play in the Luther Band. Her passion lies in English and writing. "I've been writing since the thrid grade and I absolutely love it!". She is also participating ina Moby Dick reading marathon and is also studying Russion! "Why not try something new, eh?!". Laura is also a frequent volunteer at soup kitchens, food pantires and clothes closets. Her favorite food is her mother's spaghetti and although she enjoys the movie The Lord of the Rings, she loves reading much more. "Actually, I'm a complete nerd when it comes to books. I love reading so much!".
Catherine Gallant hails from Decatur, Texas, and is currently studying at Parkland College in Champaign, Illinois. She hopes to eventually transfer to Texas A&M. She enjoys learning about animal nutrition, managing a business, learning how to jump horses and learning about norse management. She's also another spaghetti lover and likes any movie that include Roy Rogers and Trigger, the Lone Ranger as well as films about Saints who have graced our world with their acts of charity and kindness.
"I enjoy playing some board games, though my favorite hobbies are riding horses, reading, enjoying God's beautiful artwork in nature and spending quality time with family and friends". Catherine likes to try new kins of seafood and particularly enjoys octopus! Although she comes to us from Texas, she comes with WeHaKee roots! Her family spent several summers at camp when she was younger as her father volunteered for several summers as the camp doctor. Welcome back Catherine!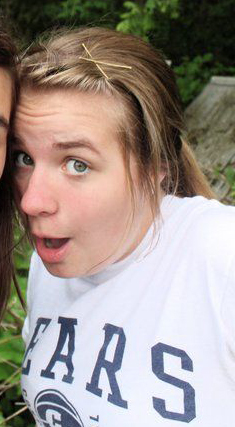 Born in Hastings, Minnesota, Martha Olson spent a good part of her childhood growing up in Burnsville, MN (right next to Kathy and Lizzie Stauble!). Majoring in math and education, she is attending the University of Portland in Oregon. "Eventually, I want to teach math at the high school level." Through high school, Martha played soccer and basketball and continues to do so at the intramural level in college. She loves the game of baseball and is an avid Minnesota Twins fan. She love pasta and Italian food of any kind and her favoirte flick is Return to Me. Along with board game nights at home, Martha loves a good cup of coffee. "My dad owns a small roastry, so I'm all about the java!".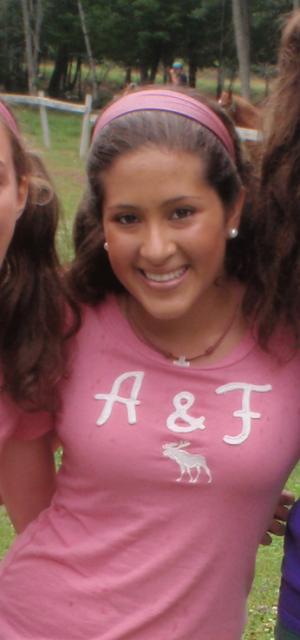 Although new to our staff, Ana Gaby Ruiz is not new to WeHaKee, having been coming to camp for the past 7 years. Last summer, she was one of our inaugural Junior Counselors and was exceptional, so much so we invited her back to join our staff team this summer! Born & raised in Mexico City with her brother Diego, Ana Gaby loves to dance, horseback ride, windsurf and "do arts and crafts kinda things!". This past year her dance group won 1st place in a national competition in Mexico. She has also been giving dance lessons to younger girls who participate in this competition as well.
Ana Gaby absolutely loves WeHaKee! She so enjoyed first learning how to horseback ride at camp that she continued with riding lessons at home. "I feel like I can be my crazy self… dressing up in crazy clothes and meeting people from all over the world!". She hopes to major in nutrition in order to eventually help people with eating disorders. Her favorite movies are the Twilight movies and Soul Surfer and she loves dogs, horses and dolphins. She collects bags (gift, shopping etc.) and currently has a collection of 215(maybe we can add to that this summer??). And Ana Gaby is currently WeHaKee's Mexico representative helping families choose WeHaKee for their daughters!
We are very excited to have these four talented and enthusiastic women join our WeHaKee Staff Team this summer! We're all going to have a great time along the shores of Hunter Lake – hope you can join us!