Sunday Snippet: WeHaKee, My Special Place!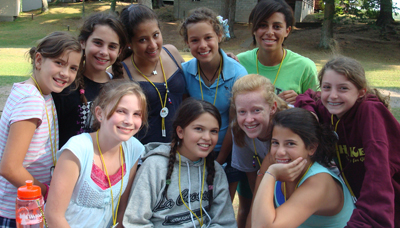 A recent article posted at CampParents.org entitled Why I Write About Camp reminded us about why girls are drawn to the welcome, inclusive and accepting environment at WeHaKee Camp for Girls. In this piece, Jenifer Brady – author of Super Counselors, Buddy Check and other camp themed books based on her experiences at a camp in Upper Michigan – shares about what continues to motivate her to write about camp.  Her experiences as a child and an adolescent is familiar and confirms that what we offer at WeHaKee is important and exactly what many girls need to feel safe as they reach for their potential.
It may sound like a well-worn cliche or a overused marketing tagline – WeHaKee is a special place! – but we have heard many times over from girls who have attended WeHaKee Camp for Girls, that WeHaKee is truly their special place; a place where they can let their true selves out, where there is no need for walls to protect them from the social pressures of adolescence, where they feel good about who they are in ways never experienced in their home communities.  In short, what they are really saying is that WeHaKee is their safe place.
"I met … people who accepted me for who I was and got to know me,
the real me — who my classmates didn't even know after over a decade
of class projects, pep rallies, and recesses."

  (Jenifer Brady)
How is that WeHaKee can be special to so many girls?   With an intentional effort to help each camper achieve a sense of belonging at WeHaKee, campers quickly become empowered to reach beyond their walls and their comfort zones to try new things and meet new people.   With a low camper-to-staff ratio (3:1), WeHaKee staff are able to personally reach out to each girl, getting to know her interests, her talents and what makes her laugh as well as her concerns and fears.   Our staff are skilled and trained in enhancing the welcoming and inclusive culture of the WeHaKee community by modeling positive and supportive responses to what others have to offer.
"The counselors were great and easy to talk to!
They're really helpfuland nice and they made every activity fun!
It was so easy to try things I've never done before."

  (A WeHaKee camper)
Whether it be in the cabin or in an activity, WeHaKee staff are able to quickly recognize and affirm what each girl has to offer.  Thus each camper immediately feels a sense of acceptance which in turn feeds their self-confidence.   And with strengthened inner confidence, girls are more willing to try something new and engage with girls they have never met before. It's an empowering cycle that repeats itself over and over throughout their time at WeHaKee.   And it continues where it left off when girls return to WeHaKee isn subsequent summers!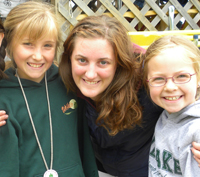 Implied earlier, welcoming acceptance is a cultural value at WeHaKee and is quickly embraced by all so that even the 'new' girls learn to be open and inviting to other girls soon after their arrival at camp.   It's just the way it is at WeHaKee!   But what is particularly satisfying to us is that we hear from many of our campers (and their parents, too!) that the self-confidence and independence they found at WeHaKee stays with them as they return to their home communities.   Upon their return, they feel more confident to try new things at school, to engage with girls they have not met before, to make choices that are right for them not just socially acceptable to others.
So… WeHaKee IS a special place, but it is also an empowering place, an accepting place, a fun place and most importantly, a safe place for girls to grow in ways they (and maybe even their parents) never thought they could.  If you're not already coming to WeHaKee this summer, join us this summer and make WeHaKee Your Special Place!
Have a great week everyone!