Sunday Snippet: We're Back, Online That Is!
So, so sorry for our negligent blogging online these past few weeks – we know we haven't kept up with our usual pace. We just got so wrapped up in enjoying the campers at WeHaKee Camp for Girls this summer that we just couldn't tear ourselves away from all the fun to race up and sit and post online. We hope you understand and will forgive our neglectful ways. We promise to be much better these next few months and hope you'll remain a loyal reader and follower of WeHaKee World!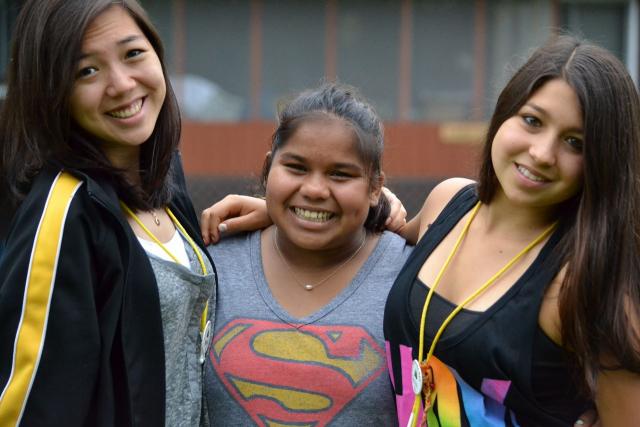 We had a magnificent summer on the shores of Hunter Lake at Camp WeHaKee in 2013. The only unfortunate part is all that remains are memories – but those bungee cords will keep those memories vibrant and the new friendships made this summer are destined to last a lifetime!
One of the most notable things about Summer 2013 at WeHaKee is that it was our 90th Anniversary! It is hard to imagine that this amazing camp has been going strong for nine decades – since 1923 when it began along the shores of Lake Michigan in Marinette, Wisconsin. A lot has changed over those 90 years, but so much has stayed the same. Confidence and independence are still being built within each girl, lifelong friendships are still being created, and songs are still being sung throughout camp day and night. To celebrate, we held a Celebration Weekend Reunion in early August and had alumni from the eras of Sr. Marie Karen, Sr. Arturo Cranston, and Maggie and Bob Braun. And as a special guest, Sr. Arturo made the trip to WeHaKee to spend the weekend with us all!
Enrollment in 2013, was at its highest level in over 30 years as 274 campers attended WeHaKee this summer – the most since 1981! And our camper community continues to remain diverse with girls coming from throughout the United States as well as from Mexico, Germany, Korea, Spain, and the United Kingdom. Our 2nd session was completely full and our 3rd session was very nearly to capacity! Thank you to everyone who joined us this summer!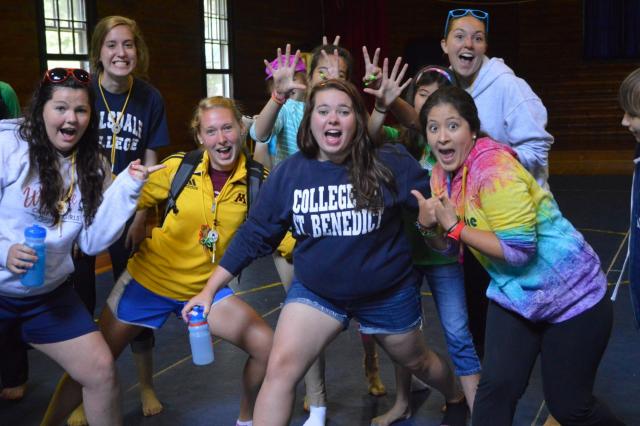 As many of our 2012 staff were unable to return (due to securing year-round employment, internships, etc.), our 2013 WeHaKee Staff Team including a larger than normal group of first-year WeHaKee staffers. Although initially a concern, this group of young and energetic staff brought great new ideas, exceptional energy, wonderful camaraderie, and joyous compassion for our campers. And the best news is that many of them are eager and ready to return in 2014! They provided a refreshing recharge to our staff team and we were very blessed to have them at WeHaKee!
Although the weather was a bit cooler than normal this summer, it did not deter from activities throughout camp. It meant we experienced very little threatening weather. For the second summer in a row, we have not had to utilize our storm shelters as the severe weather kept its distance from WeHaKee, for which we are most thankful!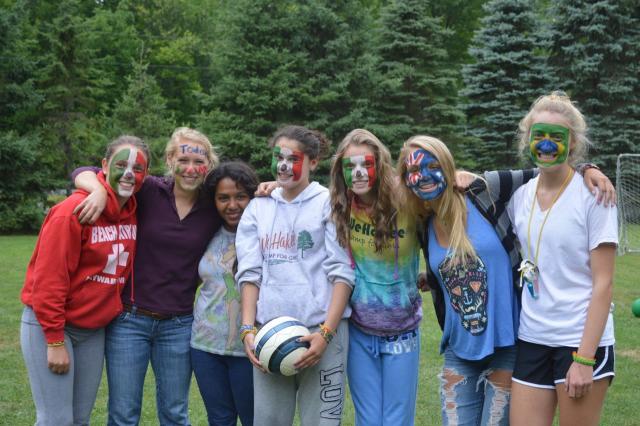 As we conclude our 90th Anniversary year at WeHaKee Camp for Girls, we hope the experiences of this summer set the stage for another successful year, decade, and perhaps another amazing 90 years! And we thank you for staying connected to all things WeHaKee online. We still have another 90th Anniversary Celebration happening on September 15th in Oak Park, Illinois. Check out our website for more details, we'd love to have you join us. Thanks again for reading and have a great week!