Life in the Cabin!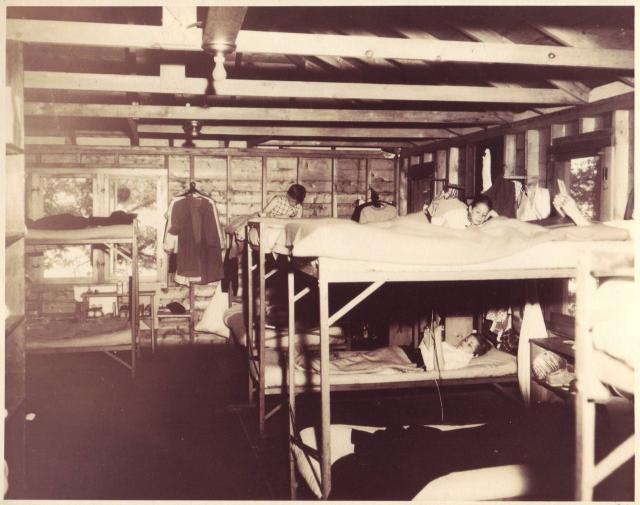 Cabin life is the key to a great WeHaKee camp experience.   But there can be some anxious questions related to what life will be in your WeHaKee cabin.   Who will be in your cabin mates? Where are the other campers from? Will I know anyone? Will I like my counselors? Will my bed be comfortable? Can I get a top bunk or a bottom bunk?   This will be the camper's home for her stay at camp, so it's no wonder there is so much to think about!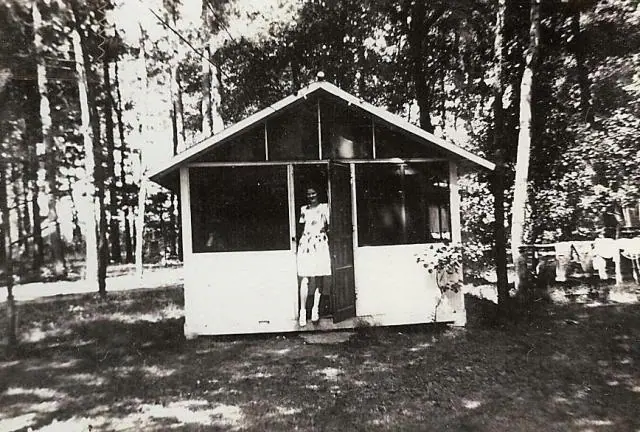 The cabins at WeHaKee have evolved over the years.   As you can see from these photos, the WeHaKee cabins were pretty basic back then. And one could say that room was at a premium, although these campers don't look too uncomfortable!   But like today, the cabins were solid, wood-framed structures able to keep the campers dry, safe & secure in all kinds of weather.
When the camp moved west to its present site on Hunter Lake in 1964, the cabins remained quite similar to the ones back at the Marinette camp.   Again, they were wood-framed structures, however the came with considerably more room along with the added feature of a counselor room(affectionately known as the counselor porch or CP).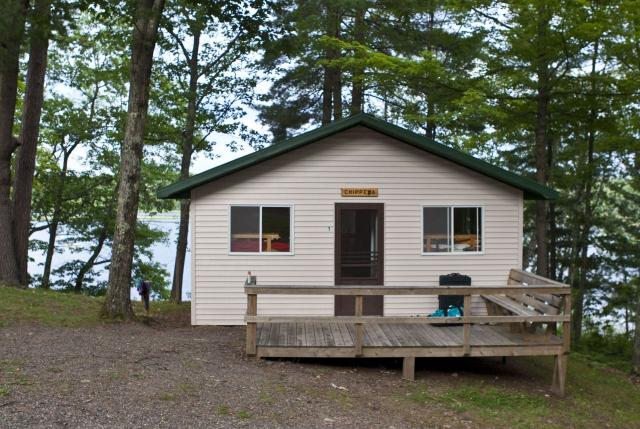 In the late 90's and early 2000's, director Sr. Arturo began the effort to renovate & remodel each of the 14 camper cabins.   Larger storm windows were installed, linoleum flooring was added, drywall was hung to give each cabin a homier feel, the lighting was improved and a ceiling fan installed in each cabin to help with air circulation.   And more comfortable twin-sized wood bunks replaced the metal bunks making each cabin more welcoming and comfortable.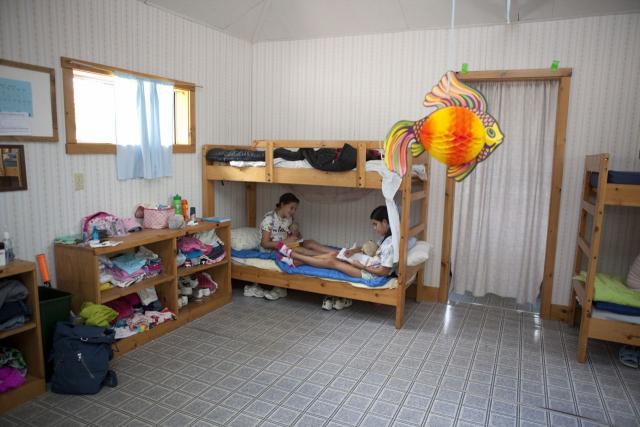 Like their predecessors, the updated cabins are able to accomodate 8 campers along with 2 counselors in the 'CP'.   But by placing each set of bunks lengthwise against each wall, it has created a more open concept allowing for lots of room in the center for games, circle meetings or even dance parties!   Campers who have attended other camps repeatedly share that these are some of the nicest cabins found at any camp!
Thanks for joining us!   Be sure to encourage your friends and anyone else who might like to know more about WeHaKee to visit our blog.   AND…  if you have any photos of WeHaKee from the near or distant past, please share them with us so we can continue to explore WeHaKee then and now!