Our Directors…Then and Now!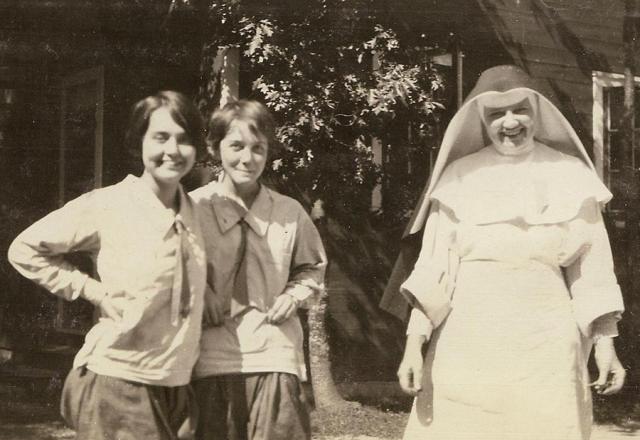 As we celebrate the 90th Anniversary of WeHaKee Camp for Girls, it is interesting to note that over that time there have only been 5 directors.   That's an average tenure of 18 years which is pretty remarkable!   There must be something very special about this camp to inspire directors to remain that long.   With that in mind, let's take a look at those who have lead WeHaKee over the years and their contributions to the camp community.
Sr. David O'Leary was the co-founder and became the first director of WeHaKee Camp for Girls.   She continues to hold the distinction of directing the camp the longest length of time, a period of nearly 34 years from 1923 through 1957.   With the help of three additional Sisters, Sr. David had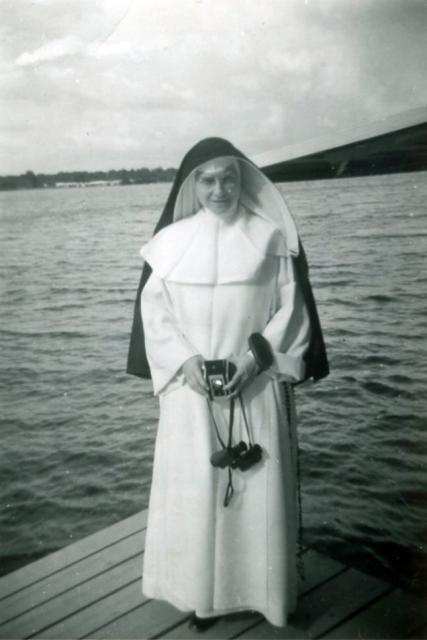 the vision to create a camp in northern Wisconsin where girls could experience God's great outdoors and come together in a community.   The first year had a modest start with approximately 10 girls participating in just a few activities, but over her three and a half decades she expanded not only the number of campers, but the size of the camp as well as the number of program offerings.   She was instrumental in establishing and solidifying this unique and powerful ministry of the Dominicans of Sinsinawa.
Upon Sr. David O'Leary's retirement, Sr. Noel Boggs assumed directorship of WeHaKee and remained there for the shortest tenure, a mere 7 years from 1957 through 1963.   But during her time at WeHaKee she continued to expand the enrollment as well as the programming, adding emphasis in the arts and performing arts.   She would become the last director of Camp WeHaKee at it's site along the Green Bay near Marinette in northeast Wisconsin prior to its relocation to its current location on Hunter Lake in northwest Wisconsin in 1964.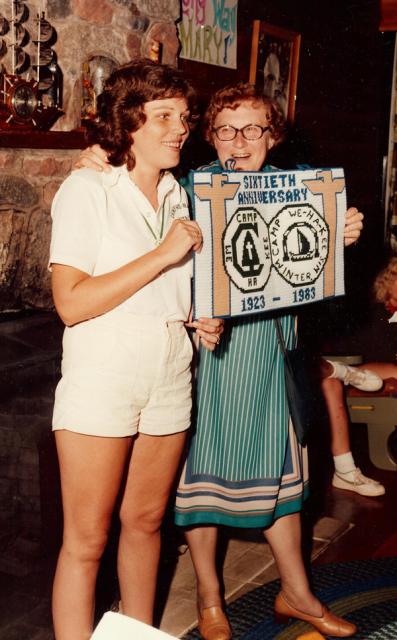 Having served as WeHaKee's waterfront director for a number of summers under Sr. David O'Leary, Sr. Marie Karen Hawkinson took over the leadership of the camp in 1964.   As the waters of Green Bay were becoming shallower at the Marinette location, yet increasingly more treacherous, Sr. Marie Karen insisted that the camp seek a more suitable and safe site.   Shortly thereafter, the Sisters came across WeHaKee's current location nestled along a wide spot in the Chippewa River, known as Hunter Lake and just north of the small town of Winter. Sr. Marie Karen prolifically increased enrollment to its highest levels, serving nearly 300 girls and young women each summer.   Marie Karen retired from WeHaKee in 1984 and resides today in Menomonie, Wisconsin.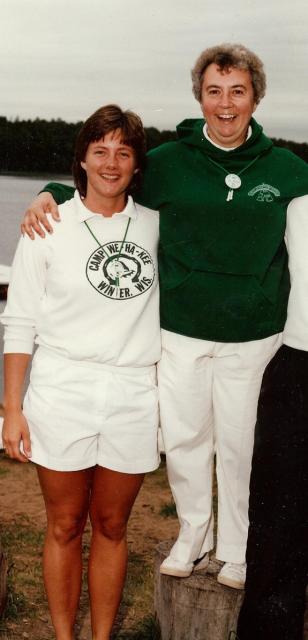 New to the camping world, Sr. Arturo Cranston took the reigns of WeHaKee Camp for Girls in 1984.   Her energy, enthusiasm and creativity quickly evaporated her apparent lack of experience.   Her greatest contribution to the camp was a total renovation of the camp facilities along with the addition of several new facilities.   All of the cabins were refurbished with new steel roofing and maintenance free siding along with linoleum flooring, new windows, ceiling fans and bright interior painting making them more comfortable and welcoming for the campers. She also renovated the 4 homes on the property and built a new home near the entrance.  One of her most notable contributions was the addition of a heated swimming pool in the mid 1990's.   To this day, WeHaKee is recognized as one of the most well-maintained and beautiful camps in the Midwest!   After her retirment in 2004, Sr. Arturo relocated to East Dubuque, Illinois, just south of The Sinsinawa Mound where she continues to be active.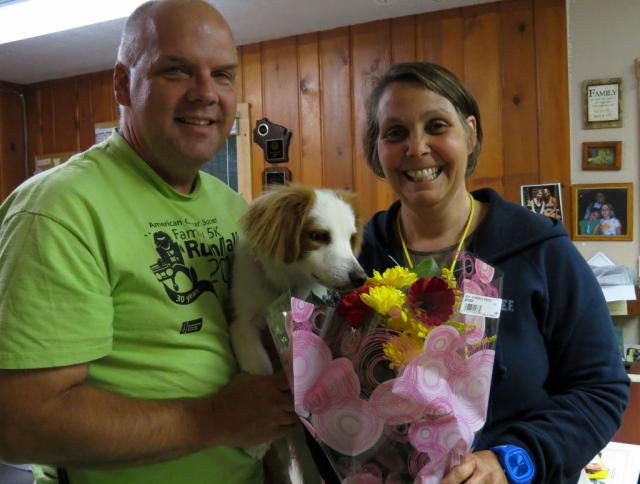 After Arturo's retirement, finding another Sister to lead and manage the operation of WeHaKee proved to be elusive.   Similar to lay principals stepping in to manage the Catholic schools of which the Sisters owned and operated, the Sisters sought a lay director to become the next director of WeHaKee.   Maggie and Bob Braun were hired as co-directors in 2004 to assume the directership of Camp WeHaKee together.   It has proven to be a smooth transition to lay direction partly because Maggie & Bob already had a strong connection to WeHaKee.   Maggie had been a member of the WeHaKee Advisory Board for several years, Bob had provided training for WeHaKee staff and both have been friends and collegaues with Sr. Arturo through their association with the American Camp Association over the years.   In their 'short' nine year tenure, Maggie & Bob have increased WeHaKee's enrollment by over 100% by moving the camp fluently into the high tech era. They continue to lead WeHaKee with the same vision and mission that was first established by Sr. David O'Leary over 90 years ago.  And it is their hope to provide the camp leadership as WeHaKee moves into it's second century!