Who Are These Campers?
Last week we shared a photo of some of the Sisters who have resided at camp during the mid 1980's.   If you might know who some of those Sisters are and you haven't shared that with us, we are waiting to hear for you!   Share your thoughts in the comment section!
This week we decided to post a photo of a cabin group and pose a couple of questions related to this pic!   First of all – in what year do you think this photo was taken?   Secondly – can you identify any of the campers or counselors in this photo?   If you have an answer for either or both questions, please click share your thoughts by leaving a comment!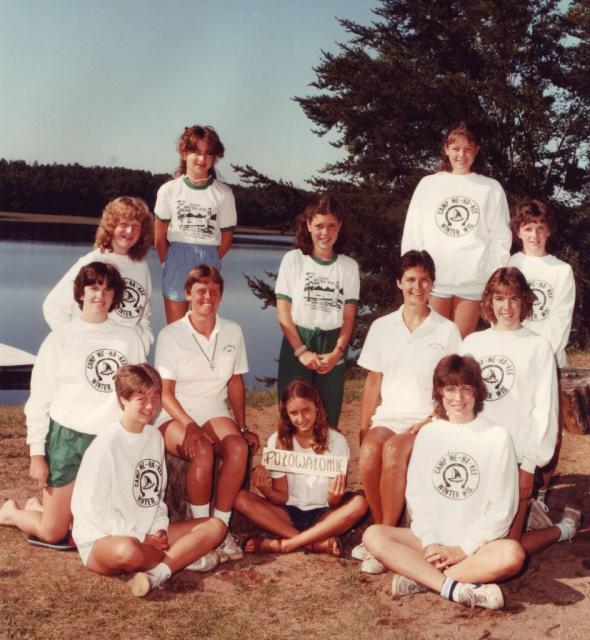 We'll be posting other cabin photos over the next weeks, so come back often to see if you or your friends are featured!   Thanks for joining us and have a great day!