Share Your Mother/Daughter Past Stories!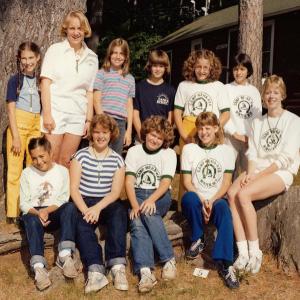 For several months now, we have been comparing life at WeHaKee Camp for Girls then and now!   It has been great fun to see how camp has changed and how it has stayed consistent for five generations of campers.   And we have heard that it is just that consistency that has helped WeHaKee endure and thrive for 90 years!
Over the past nine decades, many mothers who attended WeHaKee felt so strongly about the life changing experiences they had, that they chose to send their daughters to the camp they love!   And they, too share that the experiences their daughters have at WeHaKee are just as enriching and powerful as those had years earlier.  What a wonderful thing it is to share between mother and daughter – the confidence building opportunities available every summer at WeHaKee!
Are you a current or former camper whose mother encouraged you to attend WeHaKee?   Or are you a WeHaKee alum who chose to send your daughter to WeHaKee?   We would like to hear from you!   We're looking for your wonderful WeHaKee Mother & Daughter stories!   What was camp like when you went and how was it when your daughter attended?  OR what stories did you hear about WeHaKee and how did they compare to your experience at camp?
Want to share, but not sure what to write?   Well, here are some thoughts to get you started:
Share the years you each attended (or just decribe how many years between each others time at WeHaKee).
Tell about the the activities you each enjoyed or tried for the first time.   Did you do some of the same things?  What different activities did you each enjoy?
Describe some of the friends each of you made.   Where were they from?  What did they like?   Do you still keep in touch?
What is something you each learned at camp that you couldn't learn anywhere else?
What did it feel like when you first arrived at camp?   What did it feel like when you had to leave?
What songs did you each learn?  Were any of the songs the same?
What traditions did you each experience at WeHaKee?
If you haven't already done this with each other, begin by having a conversation using some of the questions listed above.   Then jot down a few notes from your talks.   If you're comfortable writing together, create your story together OR you can each write from each of your perspectives.   Once you're done, you can either mail, fax or email your stories to Camp WeHaKee (contact info below).   Any photos of either of you (then & now) or camp photos from each of your times at camp that you are willing to share with us, that would be great!
If you have any questions about this or anything about WeHaKee Camp for Girls, please contact us at any time.   Thank you and we look forward to hearing from you!
Contact Info: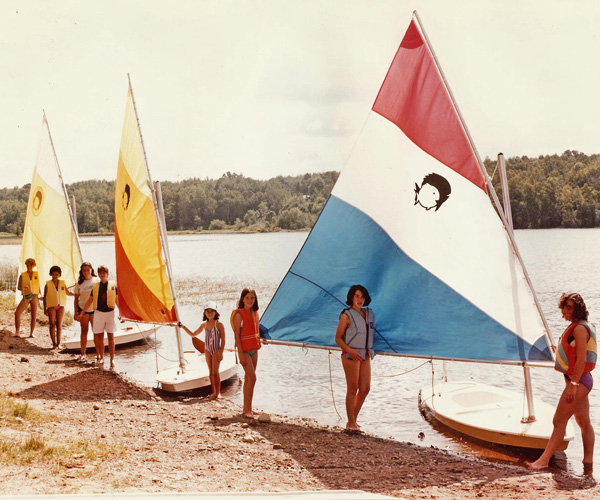 WeHaKee Camp for Girls
Administrative Office
715 28th Street, South
La Crosse, Wisconsin  USA  54601 
Info@WeHaKeeCampforGirls.com
800-582-2267
FAX 608-787-8357
Internationally…
001-608-787-8304
FAX 001-608-787-8257