National Bullying Prevention Month
Good morning all!  If you enjoyed our recent Sunday Snippet, you already know that October is National Bullying Prevention Month and today is Unity Day 2014.  Today we thought we would share a couple of videos that go directly to the heart of the bullying issue and why it is critical we all take a stand against it.
Independent Lens, a weekly feature on PBS Stations, produced a poignant documentary on the nature and effects of bullying entitled Bully. "Directed by Sundance and Emmy-award winning filmmaker Lee Hirsch, brings human scale to this startling statistic, Bully offers an intimate, unflinching look at how bullying has touched five kids and their families as they cope in different ways with relentless cruelty while trying to fit in."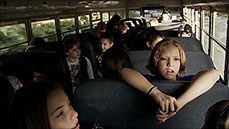 Bully – a film by Independent Lense
Click HERE to view
Additionally, a while back, we posted about local La Crosse TV anchor, Jennifer Livingston who took a unique and quite effective approach to a personal bullying incident. We were so impressed that we took the time to blog about it back then.  But we weren't the only ones moved by her words. Shortly after her thoughtful and direct response, she was invited to appear on The Today Show, CBS This Morning, Good Morning America as well as a featured appearance on The Ellen Show. And Jennifer was awarded an Emmy Award for her video response.  
All girls deserve respect and no girl should ever be bullied. A recent message sent to local newscaster, Jennifer Livingston, here in La Crosse, Wisconsin was both surprising in the sender's ignorance and maddening in his thoughtless & mean tone. Although we do not know Jennifer personally, we have seen her out and about supporting and promoting the community in a variety of positive & meaningful ways. For anyone to suggest that she is not meeting her community responsibility because in the eyes of another she is not managing her weight appropriately is appalling and shocking!
Now at this point you may expect that her response might be nothing more than an indignant rebuttal, which certianly would be justified. But no, she chose a much different path… a much more direct, yet positive response with a very important message for all of us. She methodically demonstrated that messages such as this are occuring all the time, that they are really the work of bullies and that no one should have to accept this type of behavior. And she took it further by challenging everyone to examine their own words and actions to ensure we ourselves are not thoughtlessly feeding these mean spirited words and attitudes in our children and those around us.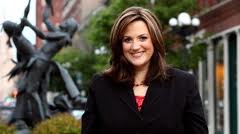 Jennifer Livingston WKBT-La Crosse
Click on the photo or HERE to watch her video response
At WeHaKee Camp for Girls, we are about empowering girls and young women to be who they are and to let their gifts shine and not be judged solely on how they appear to others. We applaud the efforts of Independent Lense and Jennifer Livingston for taking a stand and for using their platforms to share a critical message we all need to hear and embrace. All girls deserve respect and no girl should ever be bullied!