Wednesdays @ WeHaKee: Thank You Joe!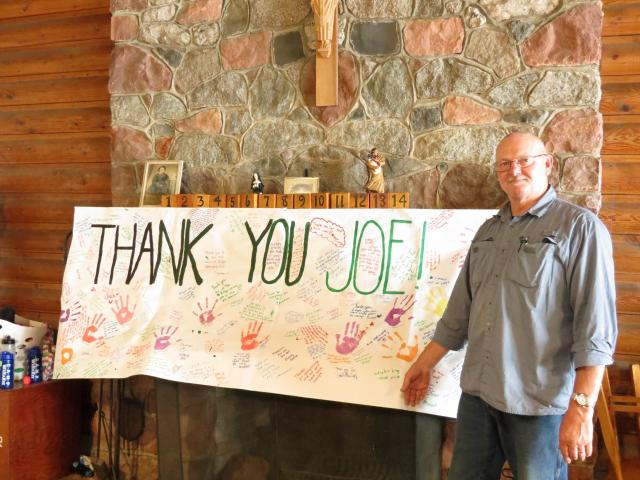 Many people have contributed resources, time and labor to keep WeHaKee in top condition over the years, but one individual has had the most remarkable impact on our beloved camp over the past twenty years – Property Manager, Joe Kokan! The beautiful and well-maintained facility we have at WeHaKee Camp for Girls is a testament to the care, love and hard work Joe has given since then WeHaKee director, Arturo Cranston enticed him to manage this amazing facility some two decades ago. So it is bittersweet as we celebrate Joe's retirement at the end of this month from the job he has dedicated his life to and clearly loves deeply!
"Everything I do I do for the girls!" retiring WeHaKee Property Manager, Joe Kokan
During his tenure as manager of the WeHaKee facility and property, he has left his mark far and wide across the camp. He has personally renovated all 14 cabins and 3 shower houses. The cabins have been transformed into comfortable and bright homes for our campers and staff each summer and the shower house facilities are noted by other camp directors as the finest in the midwest! He expanded the art center, allowing more room for our arts & crafts activities and allowing us to add knitting, crocheting and more pottery activities for our campers. He installed steel roofing on all of our buildings to help them better stand up to the elements and provide greater protection to our participants.
On a smaller scale, he has built innumerable benches, picnic tables, decks and porches throughout camp while keeping the grounds well-groomed to keep WeHaKee the beautiful slice of heaven in the northwoods of Wisconsin. But Joe's greatest skill is his ability to focus on what's most important at WeHaKee. the needs of our camper and counselors. Whether it be a broken door, a ripped screen, or a custom made cricket bat, keeping each and every camper and counselor happy has always been Joe's first priority! Camp is for the campers and Joe has never flinched from that philosophy!
We will miss Joe greatly when he retires, but he is planning on staying in the neighborhood in his home on Hunter Lake with his wife, Karen. So, we don't think we'll see the last of him just yet! And Joe's legacy will continue as he has been working closely to train and orient our new Property Manager, Mike Johnson who came on board in April of this year. Although Mike comes to us with lots of knowledge and experience to take care of WeHaKee, Joe has helped Mike hone his skills to uniquely meet the challenges of keeping WeHaKee one of the finest camp facilities in the midwest!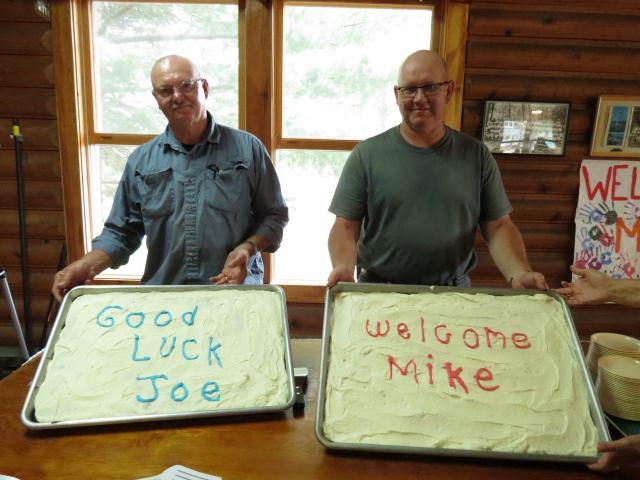 Mike comes to us from La Crosse, Wisconsin where his wife, Ellen is an RN at Gundersen Health System – Ellen has also been one of our exceptional volunteer camp nurses at WeHaKee for the past 8 years! Their daughter, Megan attended WeHaKee for several summers and is currently a student at St. Norbert University. Their son, Lucas, a student at UW-Platteville, recently worked as a kitchen assistant helping to provide our excellent food service! Mike clearly embraces the 'camper is first' philosophy that Joe has instilled at WeHaKee and he is thrilled to be taking the reigns in November. We welcome Mike and his family to the WeHaKee community and we're mighty glad you're here!
We thank you again Joe for all of your dedication, hard work and love that you have shared with the camp community of WeHaKee and we wish you well in your retirement. And we look forward to working with Mike as he continues the legacy of our beautiful WeHaKee Camp for Girls!