WeHaKee COVID-19 March 31 Update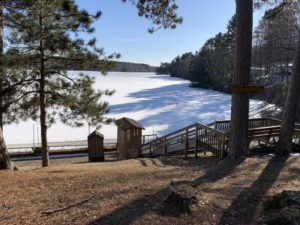 We continue to hope that you, your families, and friends are staying safe and healthy as we make our way through the COVID-19 pandemic.  We also hope that you all are taking this situation seriously and practicing safe social distancing by staying connected from a distance, washing your hands regularly, and disinfecting as needed.  It will take all of us to work together in solidarity to help flatten the curve to reduce the tremendous strain on our health care facilities and resources and ultimately save lives.
To help us stay connected and supported, WeHaKee entered the world of Facebook live this past evening (March 30th) as we shared an Evening Prayer gathering.  Using Zoom as our platform, Maggie & Bob joined us from Camp WeHaKee, Margaret joined from Minneapolis, Minnesota, Isabelle Park from Corona del Mar, California, and Ana Gaby Ruiz from Mexico City, Mexico.  The comments during and afterward were nothing short of inspirational!  "It was the highlight of our day. Thank you, WHK staff! ", "Thank you again for doing this.  Really lifted my spirit!", "Thanks for helping us pray tonight! ".  We appreciate your responses and we look forward to continuing on this camp tradition in the virtual world as we Bring WeHaKee Home!  If you were unable to join us, you can still experience it – just click HERE to watch!
We will be doing more live events for our camp community to enjoy and stay connected.  On Thursday (April 2nd), we will be having a Virtual Sing-Along of favorite Camp WeHaKee songs.  We hope you'll consider joining us for this fun online event.  Click HERE for details.  And continue to follow our social media for other WeHaKee themed posts and videos!
No doubt this is a highly stressful and anxious time for all of us as we wonder how the future is going shape up for each of us personally as well as throughout the world.  Although the information has been coming forward in a deluge regarding the status of COVID-19, little of it shed any light on when or what the endpoint of this crisis will be.  At WeHaKee, we continue to maintain a very strong hope that camp will open as planned on June 22nd, and campers will be able to advance the healing process by coming together in community.  But, we are also planning for scenarios that may interfere with camp plans this summer.  Although no decisions will be made for several weeks, we are also preparing plans for a potential delayed start to camp as well as the possibility that conditions will not allow the camp to be held this summer.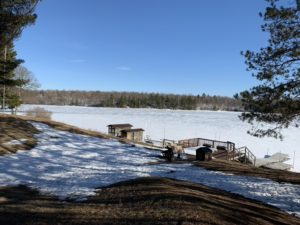 We encourage all of our families to remain positive that camp will go on as planned.  However, we will only make that happen if the health, well-being, and safety of each of our participants are considered first and foremost.  In the decision is made to not open our doors this summer, we will revise our cancellation policies and notify all registered families of the changes.  It is important to understand that considerable funds have already been spent in preparation for Summer 2020, such as travel to recruit our staff as well as building & equipment repairs and improvements.  But we also recognize the unexpected financial burdens that have been placed on our families as a result of this worldwide crisis.  All of this and more will be considered when revising our policies if necessary.  We appreciate your patience and understanding as we too wait for a clearer picture of the future beyond COVID-19.
We will continue to stay connected and keep each and every one of you in our thoughts as we endure this challenge together. We pray that God will bless all of you and keep you safe and healthy.
Sincerely,