WeHaKee: It's A Camp Once Again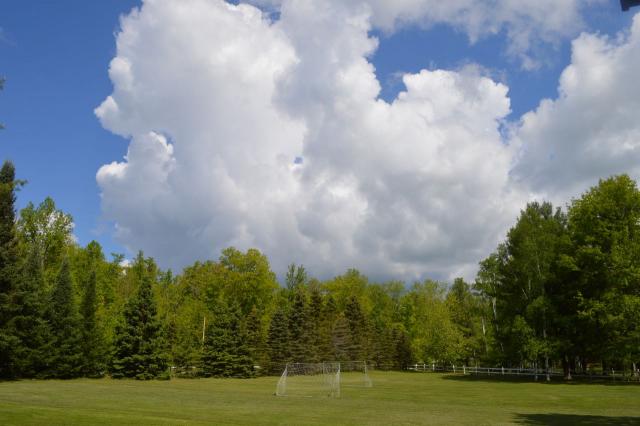 As I have said many times in the past, WeHaKee Camp for Girls is just a beautiful place in the northwoods of Wisconsin until the girls arrive each summer. And that is just what has happened this week! Our campers arrived on Monday and camp has come to life for another summer!
Yesterday, our first full day we began with health screenings, swim checks and waterfront orientation along with tie-dying camp shirts, get-to-know-me games and creating camp call-outs for the Welcome Fire later that evening. In the afternoon, we started our first round of activities under crystal clear skies and warm summer temperatures. It was a spectacular way to begin!
Last evening we capped off the great day with our traditional Welcome Fire where we officially welcomed the new campers with our Welcome Song then turned around and taught them the song so they can welcome any visitors that may come our way. Each cabin group created a cabin call-out that introduced each cabin member to the camp community. The fun and creativity was amazing ~ we have a wonderful group of girls at camp!
After a cool northwoods overnight, we started the day with breakfast followed by cabin clean-up (for achance to win the coveted Golden Dust Pan clean cabin award!). The ay was a full day of activities with swimming, water skiing, tennis, horseback riding, photography, dancing, drama, pottery, arts & crafts, painting, archery, fishing, canoing, kayaking, paddle boarding, sailing and a whole lot more. The sun continued to shine and the temps quickly warmed.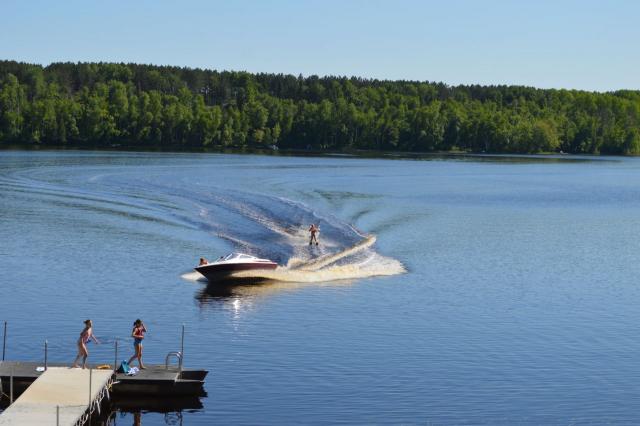 Tonight the girls had their first cabin night, where each cabin participated in an activity they planned as a group – activities such as a pontoon ride, dance party, a cookout, and even shaving cream twister! We'll soon be heading to our lakeside chapel for evening prayer and then heading back to the cabins for another good night's sleep.
Yes, it is camp once again for next several magical and wonderful weeks. We can't wait to tell you more later this week. Have a good night everyone!