WeHaKee Moon, December 10th!
The next WeHaKee Moon is Saturday, December 10th. We hope you will wear your WeHaKee gear proudly and let people know why it is important!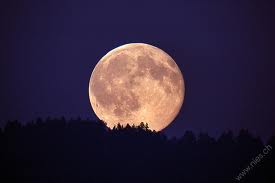 For those who may not know, we in the WeHaKee community refer to each full moon as a WeHaKee Moon. It is said that the spirit of Mary WeHaKee, for whom our camp is named, watches over the girls at camp during the summer to ensure they have a safe and fullfilling experience. But with each full moon, her spirit appears riding through cabin row on horseback and departs by paddling across Hunter Lake and on down the Chippewa River singing her haunting yet mysterious song!
When WeHaKee is not in session, we celebrate this wonderful tradition by wearing any WeHaKee clothing we may have. So if you have a WeHaKee sweatshirt, t-shirt, hoodie, sweatpants, cap or anything else identifying WeHaKee, tomorrow is the day to get it out and wear for all to see!