Wonderful WeHaKee Weather!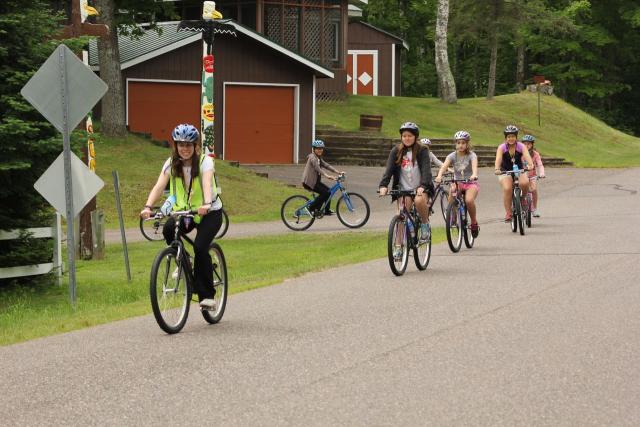 We continue to be blessed with remarkable weather here on the shores of Hunter Lake. We hope and pray that the heavy rains and severe storms that have plagued various parts of the midwest are subsiding and the the floodwaters are beginning to recede. And we are thankful that this unusual weather has stayed to our west and south.
Despite a forecast for possible showers and cloudy skies, the spirit of Mary WeHaKee did appear at camp on Sunday night. She rode silently through cabin row with only bells and drums breaking the silence and she slipped on across Hunter Lake in her lantern lit canoe as she sang her mysterious melody. The skies clear allowing the super moon to rise with incredible brightness above the shore across the lake.
Prior to Mary's arrival, we celebrated our Council Fire around the teepee fire circle. Through short vignettes, we listened to the story of Mary WeHaKee and how her life influenced the creation of WeHaKee Camp for Girls. We heard from several of our Leadership Academy teens about what camp has meant to them and we presented each camper with her beads representing the number of summers she has attended WeHaKee.
On Monday, we awoke to crystal clear skies and the temperature quickly rose into the 80's. Great fun was occuring on the waterfront, but the strong southerly breezes proved to be a bit more challenging for some of our boaters as they tried to return to camp. Bob & Kathy ventured out on one of the pontoon boats and helped the girls return safely to camp. What an adventurous day!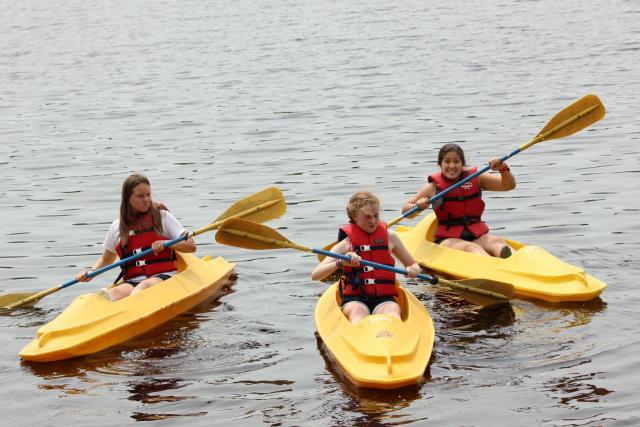 Several cabin groups chose to not only to cookout for last evenings cabin night, but they also spent a wonderful night in tents out on the point as well as in the valley. Another sunny day greeted our campers this morning and the campers had a great time in their activities throughout camp. Tonight we have another Special Event – we hope to finally locate and return the pearls to our resident mermaids. We'll keep you posted!
Summer is in full swing at WeHaKee and we thank you for visiting and checking out all the wonderful things we have been up to!