Securing the Future of Camp WeHaKee!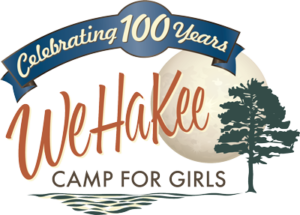 In the interest of solidifying our future as we celebrate 100 years, WeHaKee Camp for Girls is pleased to announce the transfer of ownership from the Dominicans of Sinsinawa to Andy Shlensky and Dan Lichtenstein. Andy is the Owner and Director of North Star Camp in Hayward, Wisconsin and Dan is the Director of Operations for North Star. They are both camp people through and through and bring a wealth of knowledge and experience in the camping industry to WeHaKee. 
Maggie and Bob Braun will continue as the Camp Directors of Camp WeHaKee for the foreseeable future. There are no planned major changes to the WeHaKee program and campers and staff should expect to find the same great camp and all of their favorite activities when they arrive this summer. The behind-the-scenes operations will now be managed by the new owners. Maggie and Bob have a longstanding working relationship and friendship with Andy and Dan, and are excited to work with them. 
Operating for over 100 years, Camp WeHaKee has a strong reputation for providing a safe and inclusive environment for girls and staff to make lasting memories and friendships. We are all committed and dedicated to upholding this legacy and providing an unparalleled summer camp experience for generations to come. 
Supporters of Camp WeHaKee can continue to make tax-deductible donations to help deserving campers attend WeHaKee through our partnership with the American Camp Association Camp Scholarship Program. Please contact the Camp WeHaKee administrative office for more information.
Together, we are excited to continue the mission of Camp WeHaKee by providing a safe and meaningful summer camp experience for campers and staff.