Friday's with Franky: We Love Our International Campers
Bonjour mes amis! (That means "Hello my Friends!" in French) Franky here to talk about all of the cool friends I've made at Camp WeHaKee from around the globe! 
How amazing is it that girls from ALL over the world travel to the USA, specifically Winter, Wisconsin, to be a part of our camp? I think that's pretty darn special. This year we've had campers from China, Taiwan, France, Germany and Mexico. Also, we've had staff members from Australia, the United Kingdom, South Africa, Mexico, Hungary, and Ireland. We make sure they feel represented by having a flag ceremony and displaying their national flag for all to see.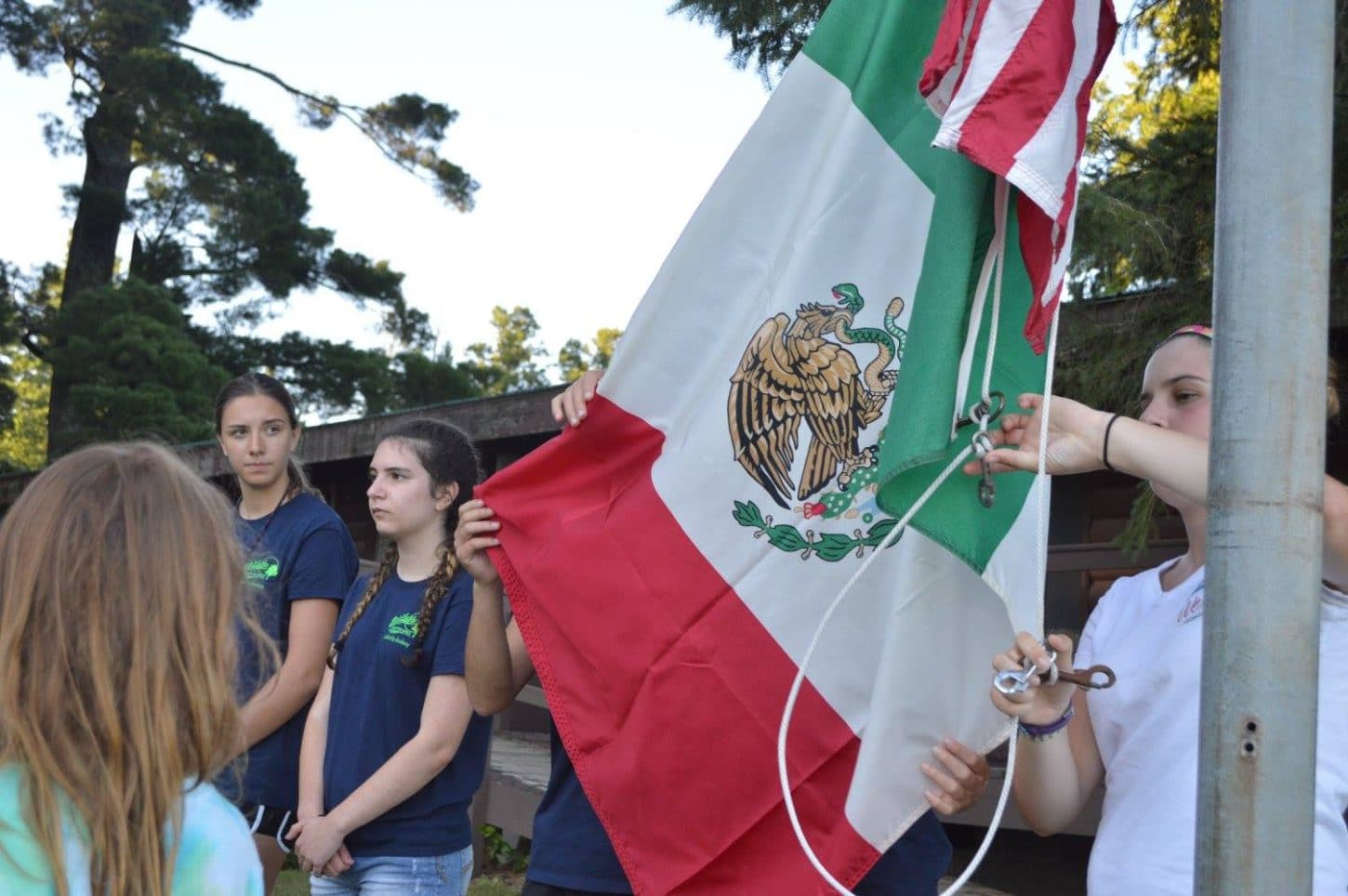 Throughout our time at camp, we all get to experience our similarities and differences and learn how to embrace and enjoy the amazing diversity of our world. This is made possible at Camp WeHaKee because we accept campers of all faiths and backgrounds. (I still find it strange that out of ALL the girls I've met, no one has a tongue as long as mine. Hmm… I guess I'm unique!)
I've had the opportunity to learn so many new words and phrases from different languages that I decided to teach the girls some words and phrases in MY language. Maybe they'll stop saying "woof, woof" and actually get it right. I'm understanding with them though, it's a hard language to master for non-canines. 
I hope you have the opportunity to meet girls like this someday. They will help you change your view of the world.
Until next time, Adios, mis amigos! (That's Spanish for "See you later, my friends"!)
Franky <3