Typical Day at Summer Camp
| | |
| --- | --- |
| 8:00 am | Reveille – Rise & shine! |
| 8:30 am | Breakfast |
| 9:00 am | Cabin clean-up – Compete for the coveted 'golden dustpan' |
| 9:30 am | First activity period |
| 10:30 am | Second activity period |
| 11:30 am | Third activity period |
| 12:30 pm | Lunch |
| 1:30 pm | Quiet time |
| 2:30 pm | Fourth activity period |
| 3:30 pm | Fifth activity period |
| 4:30 pm | Valley Time (Trading Post, snack & mail time) |
| 4:55 pm | Choice time – swimming, boating or valley time |
| 6:00 pm | Dinner |
| 7:15 pm | Evening activity – cabin night, activity night, or an exciting all-camp event |
| 8:45 pm | Evening reflection – each cabin will have chance to lead |
| 9:15 pm | Taps – Sleep well |
| 10:00 pm | Lights out |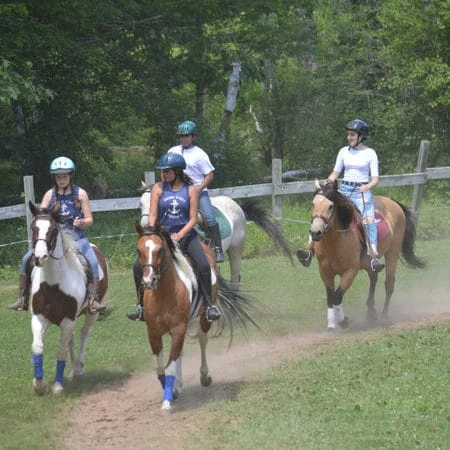 Horseback riding at WeHaKee Camp for Girls.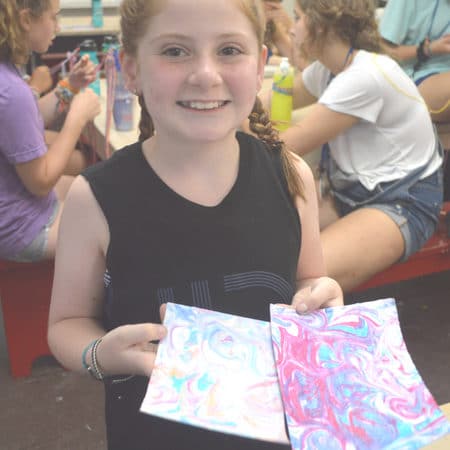 We love arts and crafts!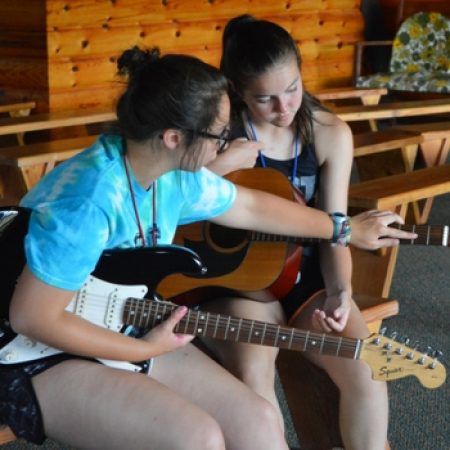 Campers Making Music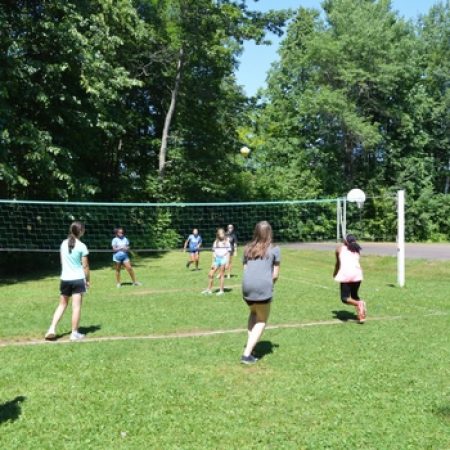 Girls at camp playing volleyball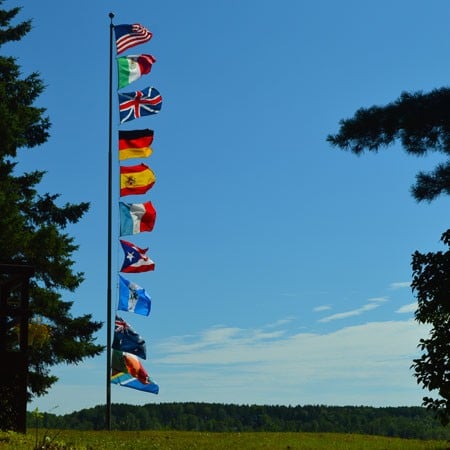 All the flags representing every country at WeHaKee Camp for Girls
Other Programmed Activities
Council Fire celebrating the legacy of WeHaKee Camp for Girls' history.
Weekly flag ceremony to honor our international campers & staff.
Each weekend we celebrate Mass. All are welcome.
Day trip excursion off-camp for the four-week and six-week campers.
Lots of special events, campfires and so much more.
"Camp was super fun. I learned new things and I made new friends. It feels like home."
1st Year Camper  – Age 10