Our Amazing Staff (Part 1)!
Hello WeHaKee Family! I'm so excited to begin to introduce our counselors and activity leaders staff this week! We have a full staff team, so keep your eye on the blogs ahead. And be sure to read last week's blog with some powerful statements from some of the leadership staff team… more of that ahead too! For now, I'll let this group of our unique and talented summer 2019 staff introduce themselves!
An adventurous new face from across the pond…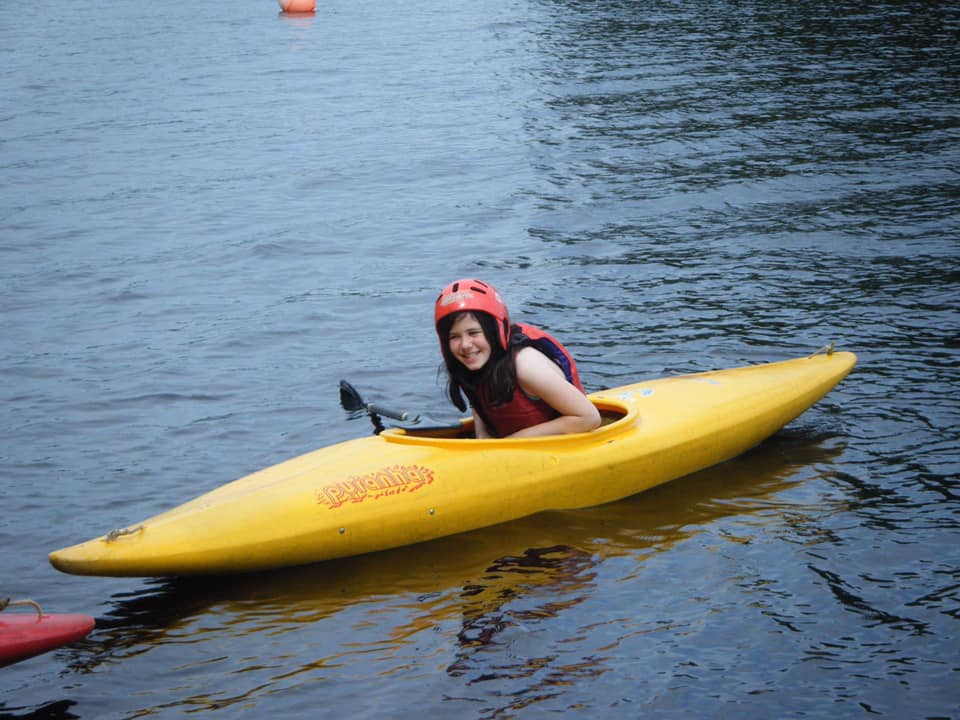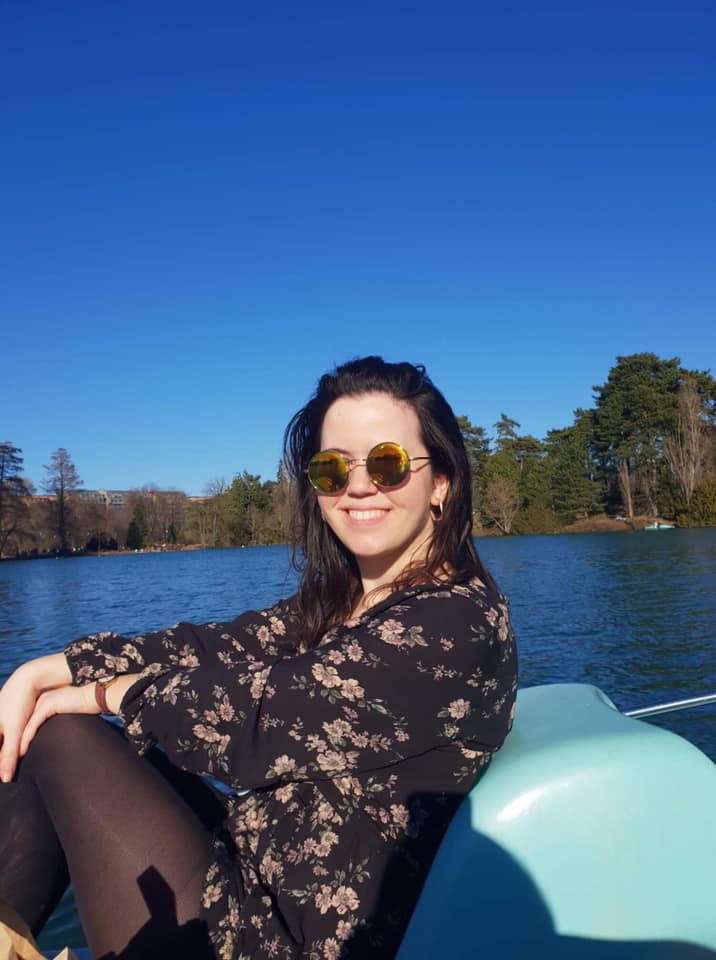 Hi everyone!! I'm Freya from just outside Edinburgh in Scotland, studying Politics & International Relations at the University of Aberdeen (third year). This summer will be my first ever visit to the US and working in an American camp so I'm so excited! I love camping, hiking, being in the water and just generally being outside. First pic is little me in a kayak for the first time and second pic is me trying to rock my broken sunglasses on a pedal boat in Lyon this year. Can't wait to see you all!
A dancer sure to stay on her toes this summer…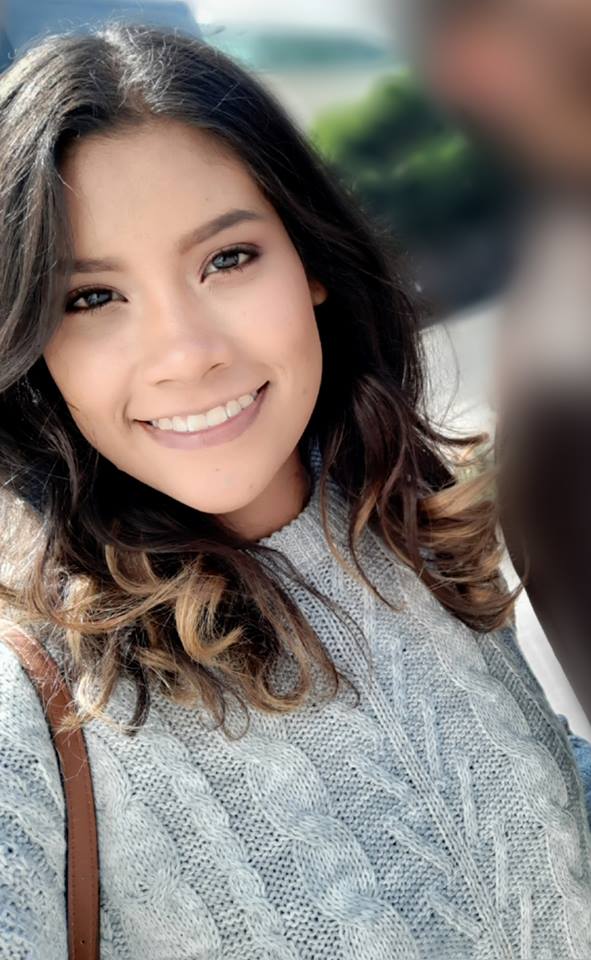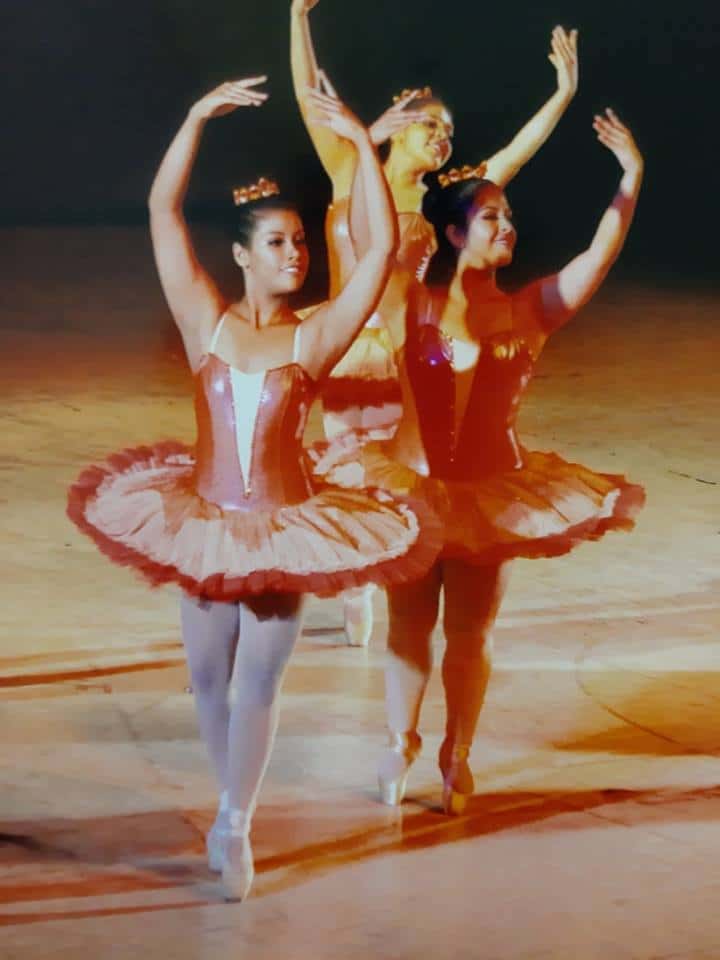 Hi, I'm Ruth; I live in Veracruz Mexico since I was born. This is my first time in a camp since I was a little girl and I cried because I did not know anyone, but I have worked with children since I was 12 years old. I am currently studying law and work in a court half of the time; on weekends, I run the children's area of our local church, along with two other people. I have been dancing since I was 6 years old, I love being able to communicate and I am very excited to meet you all, I hope to be a great help and support for you.
A student who will cross the country to join us…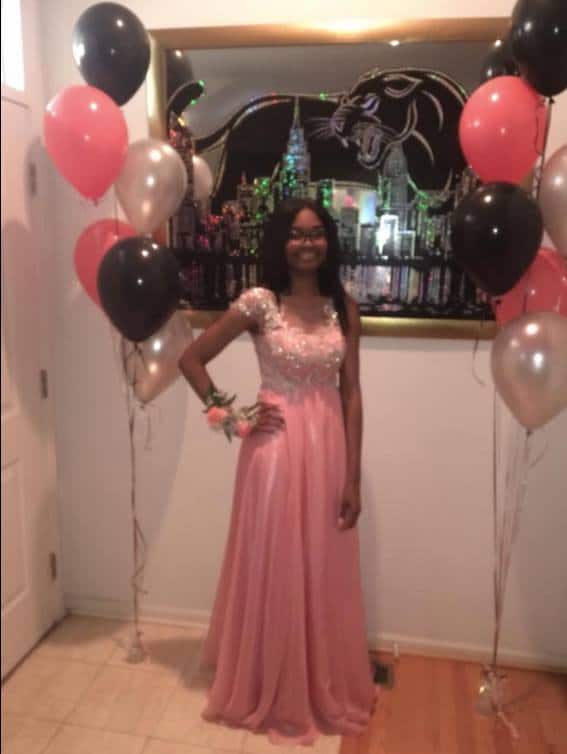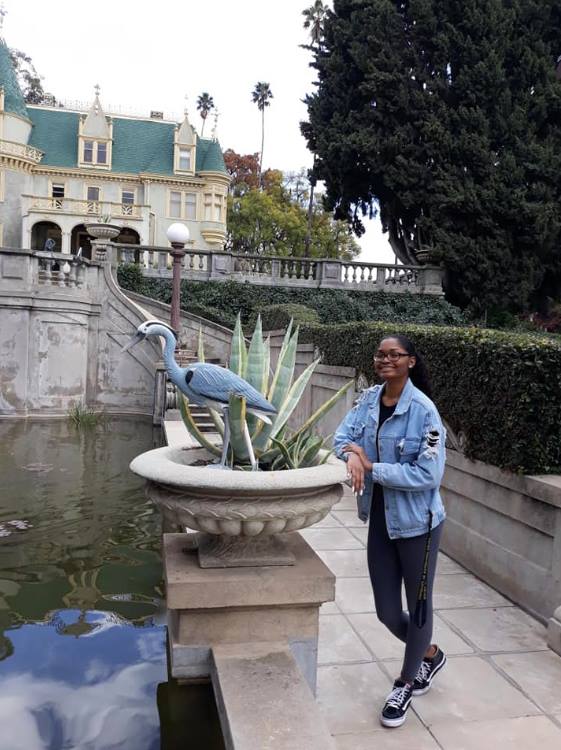 Hi, my name is Arlean. I'm originally from Chicago, Illinois but I live in Nevada now. I currently attend Xavier University of Louisiana majoring in Sociology: Crime and Social Justice. I attended camp as a kid in Michigan, but this is my first time attending camp as a counselor, and I'm really excited to start! (The picture on the left is me at 16 & the picture to the right is me now!)
A familiar face sure to be hitting some bullseyes this summer…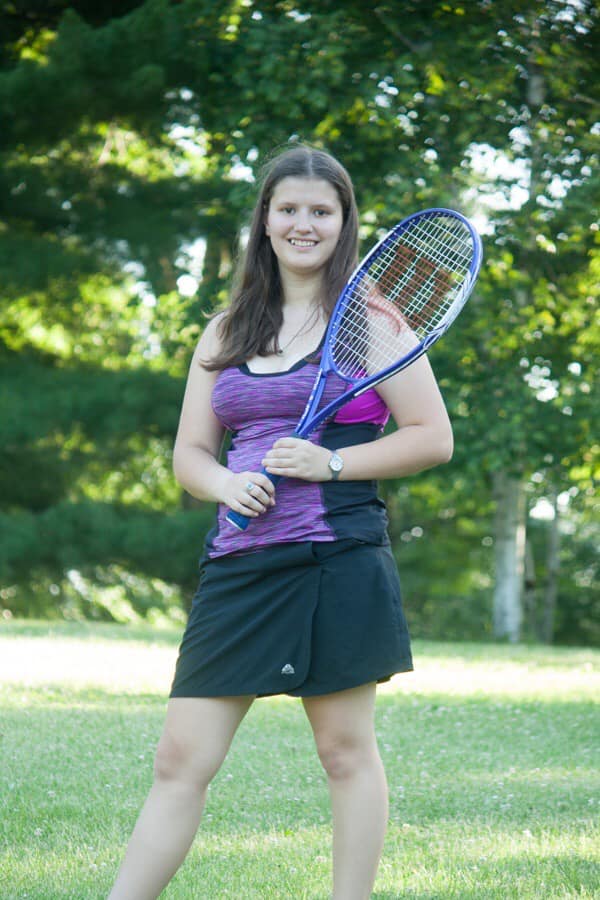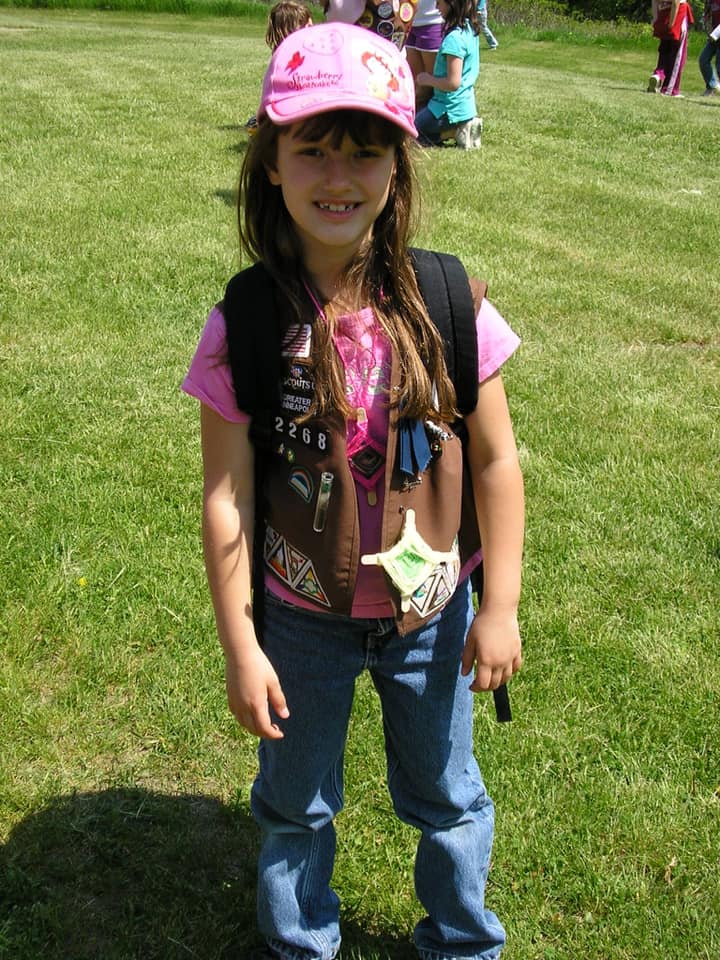 Hello everyone!
My name is Emily and I live in Mound, Minnesota. I am so excited to be returning to camp as a camp counselor this summer at this amazing place! I love archery, tennis, anything on the water and everything about camping out. I am a sophomore at Minneapolis Community College double minoring in Criminal Justice and Law Enforcement hopefully someday to becoming a FBI agent. I have many stories from when I was 7-17 but you can hear about them at camp. Here is a picture of me now and when I was 8 at a Girl Scout event wearing my brownie vest. I'll see you all soon.
A rider with competitive experience sure to impress…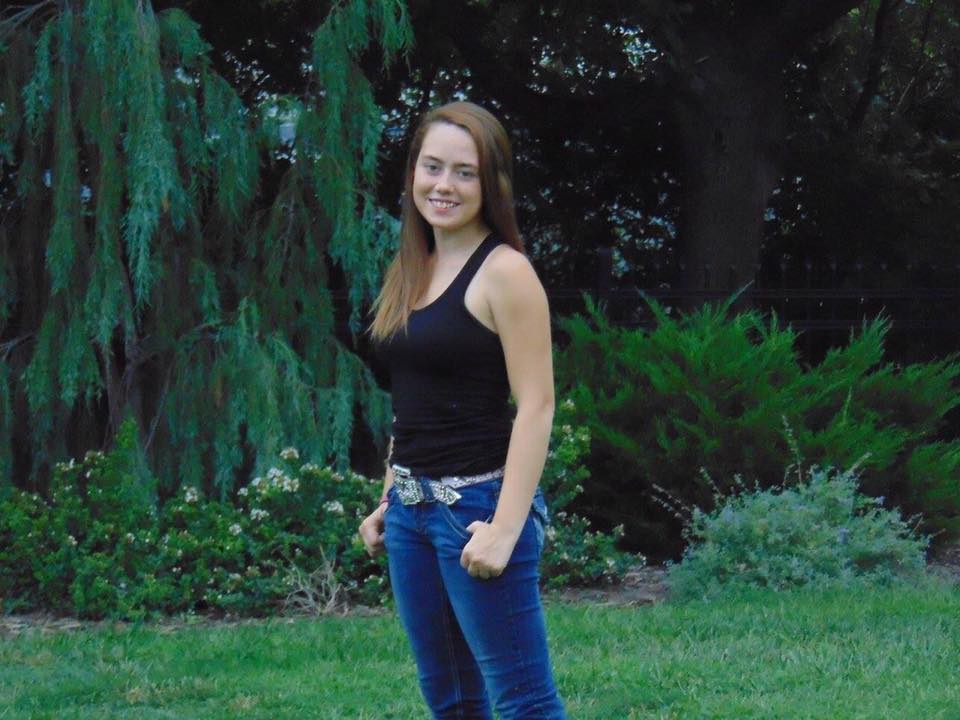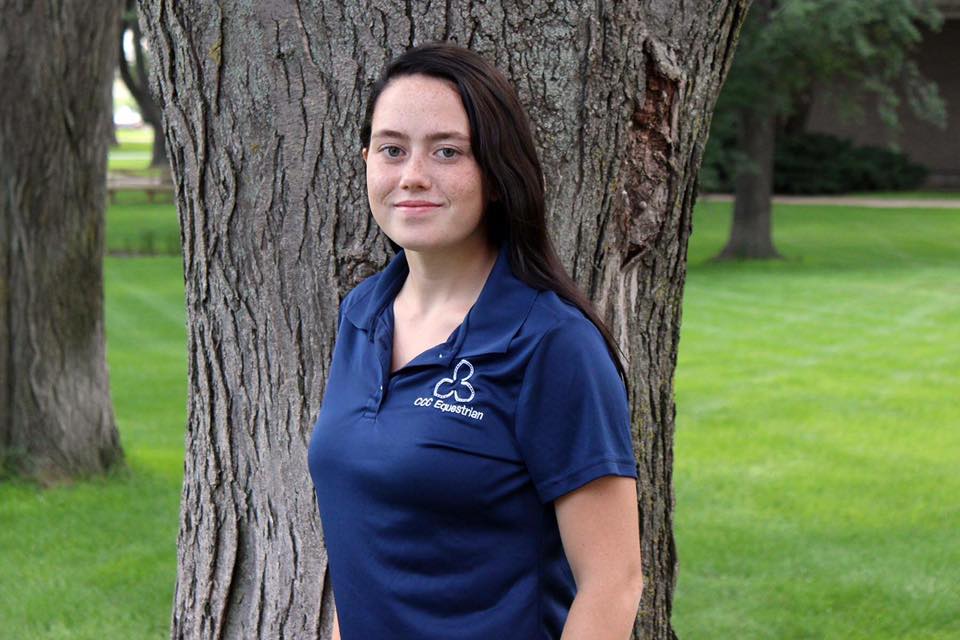 Hi, my name is Brittany. I am from Salina, Kansas. I am in my 3rd year at Colby Community College. This will be my last year there. I will graduate in May with my associates in Equine science and horse production and management. I am on the college equestrian team. I am really excited to have this opportunity. I've always wanted to go to Wisconsin. Growing up I've always spent most of my time outside riding my horses or just running around. The first picture is from my senior year when I was 17. And the second picture is from this years team pictures.
A WeHaKee alum with a wide set of skills…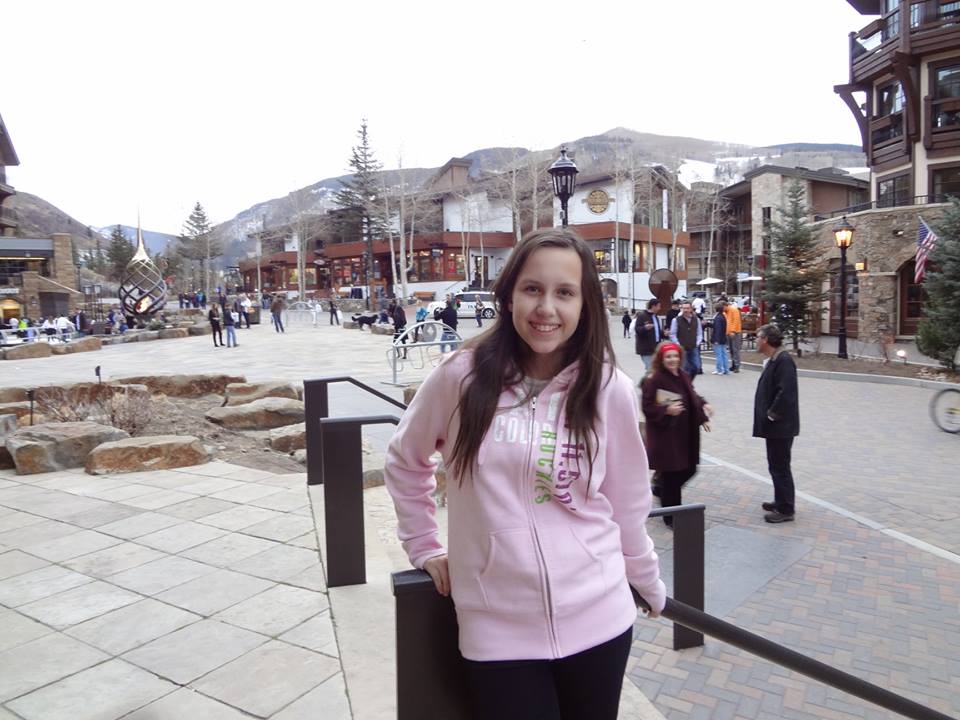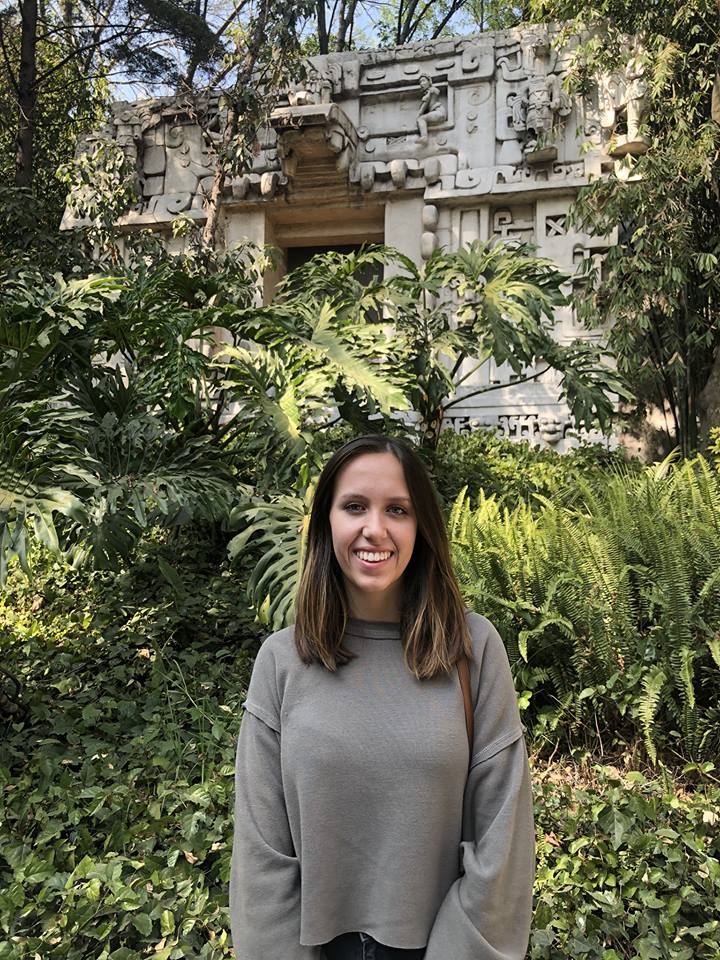 Hello!! My name is Paula (but you can call me Pau if you want) and I'm from Monterrey, Mexico!!! I'm really excited that I'm finally going back to camp and now this time as a counselor. I love sports like volleyball and waterskiing. Right now I'm studying a major in finances and a minor in business administration. Here's a picture of me when I was 12 years old at Vail when I skied for the first time. I can't wait to meet you all!!