Fridays with Franky: WeHaKee Creates Great Adults!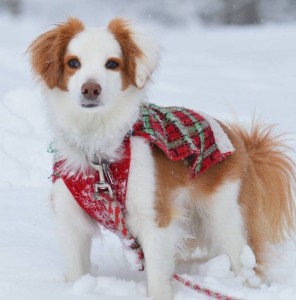 Hi Everyone! Franky WeHaKee here sharing my weekly words of wit! There has been a lot of press about how poorly prepared many college-age young adults are for the challenges of day to day life. And there have been lots of discussions as to why that is occurring. Why have so many young adults not learned the life skills necessary to manage their lives effectively when they are away from home? Has it been the over-emphasis of testing in our schools that has limited the time for such education? Or is it the increasing number of helicopter parents that have robbed their kids of the chance to handle challenges and adversity? Or has technology (video games, texting, social media…) diminished their interactions with others diminishing their social development in young adults?
I'm not real sure what precisely the causes are for this recent phenomenon, but I know a really good antidote to this rapidly emerging issue! CAMP!! Camp WeHaKee and many other camps offer the perfect opportunity for kids to gain valuable life skills in a fun, safe, and supportive environment. They get the frequent chances to socialize with others, solve problems, resolve conflicts, overcome adversity, build resilience and tenacity and so much more. Hey, but don't tell the kids any of this, because we've been hiding all that in the ton of fun we offer at camp!
In HuffPost Parents,  teen coach and mentor, Todd Kestin reflected on his own camp experiences as a child and all that it provided him for success and contentment as an adult. In 5 Ways Summer Camp Helps Your Child Prepare for Adulthood (HuffPost Parents, May 30, 2014), Kestin uses examples from his own camp & life experiences to illustrate how camp helps kids become great adults.
Experiences …  summer after summer brought about remarkable transformations in my life.
I learned how to trust others, work with others, and build relationships. This ultimately helped me to grow up.
(Todd Kestin, 5 Ways Summer Camp Helps Your Child Prepare for Adulthood)
Let's take a look at his five critical lessons learned at camp:
1. At camp, kids learn teamwork, i.e., working together for the benefit of something bigger than themselves: the team. This takes attention away from "me, me, me," and turns it toward the value of investing in others. They learn that their relationships benefit from investment, and that the team benefits as a whole when individual relationships are strengthened. Contributing to the success of the group is empowering to each individual.
2. The camp environment teaches resilience. Kids learn to fall then get back up time and time again. One example is the ropes course, a challenging outdoor, team-building activity that you often find at camp. Kids have to learn resilience to get through the course as they will undoubtedly fall, and have to get back up over and over. As they progress through the course their confidence builds, and in turn, they accomplish a task that seems impossible… and accomplishment is always empowering.
3. Kids learn to make decisions at camp. Camp experiences grow confidence and develop good decision-making skills — especially when times are tough. He also learns who to accept guidance from, in a world that's filled with some pretty bad advice on TV, in movies, and among some friends.
4. Camp sets a kid up for trying new things, putting [her]self out there, and making decisions to get through various situations. Living in a cabin, cooking food, climbing ropes, and overcoming obstacles are life accomplishments young people can develop that build strength of character, courage, determination, and focus on something bigger than themselves. As parents, we know when children only accept comfortable situations, they find themselves limited in confidence, courage, and flexibility. The actual presentation of an unpleasant or unfamiliar situation at camp gives a child the opportunity to grow in ways [s]he never would in his comfort zone. Through new experiences, [s]he's pushed into positions to grow in life. And when teens learn to push themselves to grow, they begin to accumulate an understanding of what it takes to be a productive, independent adult.
5. Help your child to grow up. While more and more our culture allows people to seek out what's enjoyable and avoid what's unpleasant, camp nudges your child to move out of their comfort zone to overcome. So while our conveniences make life easier in so many ways, there are experiences missing that provide growth, strengthening of values, confidence, and development for times of adversity. Those experiences need to come from somewhere, and I encourage my clients to go to camp and absorb all the life benefits they'll find there.
These are just 5 things your child will gain from attending camp each summer ~ there's so much more. Thanks for joining me today and have a great weekend!