Sunday Snippet: Share Your SMK Stories!
Yes, we have shaken our blog posts up a bit this week. Franky has taken the week off and the Sunday Snippet is appearing a day early. We jumped in early in hopes of inticing more of you to share your Hawkie and SMK stories. She may have been called home this past week, but she has left behind an exceptional legacy in all the people she has touched over all her years. Read more…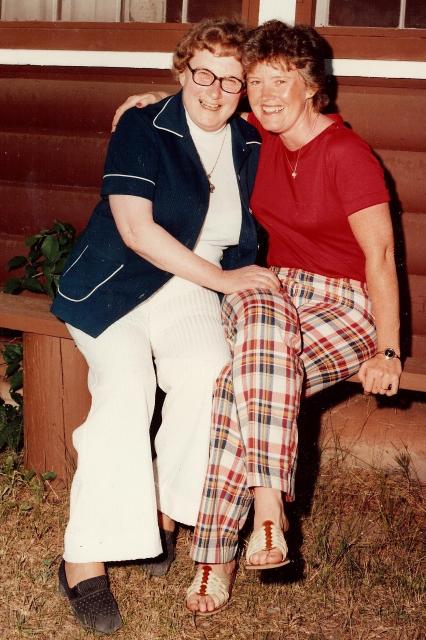 We have heard some wonderful tales about former WeHaKee director, Marie Karen Hawkinson over the years – some told by SMK herself! But since learning and sharing of her death this past week, many more beautiful stories and tributes have emerged. Thank you for those of you who have taken the time to share. If you are an alum from the Marie Karen years at WeHakee (1964 – 1984) we encourage and invite you to share your experiences with the WeHaKee Community. It's quite easy – simply use the comments section below to tell us how Marie Karen had an impact on your life.
As you are thinking back to those wonderful moments at WeHaKee, we would like to share some of the stories & comments we have received so far. Enjoy!
I have so many memories of Sister Marie Karen from the first time I got off the bus as a camper when I was 6 years old to becoming a counselor 12 years later. I especially remember on my 10th year I was so excited to get my anniversary blanket. It was a tradition to receive an electric blanket on your 10th anniversary at camp. I kept dropping hints to SMK and she finally told me that she no longer does that. BUT at the final banquet she surprised me with the blanket! Years later when I had my first child she sent me a book and card with a special blessing in her original handwriting. I hope the angels are singing "we welcome you to heaven…." Sue Nealon
SMK added so much to my wonderful childhood memories! Thank you! Cathryn Steffes
I was a camper from age 10 thru 14. I couldn't bear to miss a summer in Winter, Wi, but being too young to be a CIT and too old to be a camper upon turning 15. My friend, who had also been a camper, wanted to join me that summer, also. I approached SMK with the idea of being kitchen aides. This was in 1971. SMK nicely said they couldn't afford to pay two people to live there and work in the kitchen, but we could split the pay. We worked for 35 cents an hour apiece and all the Fiddle Faddle we could confiscate. Best time ever. A side note: I was driving home on Wednesday night and at a stop light noticed a Wehakee bumper sticker on the car ahead of me. Imagine. SMK was newly appointed to heaven and she was already bringing memories to me. Amanda Meier
I remember her well. I was so scared to be away from home and she was so caring. I will never forget that. Libby (Hauser) Cameron
As I read Marie Karen's biography, I am amazed by all that she achieved and accomplished in her life. What a remarkable woman and role model for the thousands of young girls who attended Camp WeHaKee over her tenure. I was a camper from age 10-18, and a CIT my last summer. My sister, 4 cousins, 2 daughters and numerous friends from home also attended camp. Marie Karen created such a special place where we all made life-long friends and wonderful memories. It was such a thrill to get a letter or any mail from camp when I was younger with Marie Karen's distinctive ruler-lined handwriting. I am so thankful that Marie Karen kept in touch with me over the years, with letters and books for my children, because she was such an important person in my life. Mary Carol (Creadon) Murphy
SMK was a wonderful friend to my grandparents, Joe & Di Hoffman (Grayslake, IL). When they sent me to Camp WeHaKee for the first time in 1977, at age 6, I was the littlest camper. SMK took me under her wing like a surrogate grandparent. I had a fantastic 3 weeks, and returned the next 2 summers (78 & 79), along with a cousin or two. My grandmother passed away in 1981, and in the summer of 1982, SMK invited my grandfather to spend the summer at Camp WeHaKee (he stayed in the chapel apartment – campers knew him as "Papa Joe" I think). I returned to camp as well, and the experience of being at camp and spending time with SMK and my grandfather was unforgettably enriching. I can't thank her enough for helping my Papa Honey through his grief.In the ensuing years, SMK spent a lot of time with my grandpa at his home, staying with him for extended periods, helping him cook and clean, and keeping him company. She became a fixture in his home, and like family to us all. Papa Honey passed away in 1987, and I have not seen SMK since his funeral. I hope she has enjoyed health and happiness in her golden years. She certainly deserves it! Jean (Hoffman) Mrachko.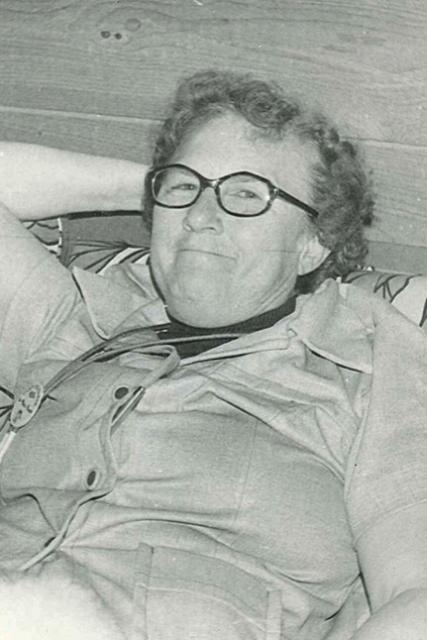 She was an amazing gift and I feel lucky to have been on the receiving end of all she did at WeHaKee. Nancy
I was a camper, kitchen aid, counselor, and Assistant Program Director under Sister Marie Karen. She was a wonderful sister and as an adult we appreciate all she did for so many girls. We were stinkers at times and she knew exactly how to handle us! There is not a day it rains I do not think of Rip Van Winkle days. RIP. Peggy Sue
We're so sorry to hear that Sister Marie Karen is no longer honoring us with her physical presence, however, she will long be remembered as a good friend to the camping profession and a wonderful role model. My parents, Ann and Wendall Schrader, were good friends with her and as a youngster, I recall thinking she cut quite an imposing figure in her habit. Her warm personality and smile always made me feel at ease. I know she is in good company! Georgi Starz, Camp Nicolet
We look forward to hearing from more of you as you reminisce of those summers gone by at Camp WeHaKee. Thanks for reading and have a wonderful week!