Sunday Snippet: The WeHaKee Welcome Tour!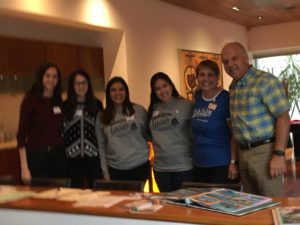 The WeHaKee Welcome Tour is once again on the road. In fact, we have been logging many miles since November. Next to being at camp, the Welcome Tour is one of the things we enjoy the most! We get to travel all around the country and beyond (had a wonderful trip to Mexico in January!) meet old friends and welcome new families. And we get to share all about camp and why it is such an amazing place each summer.  
Wondering if we'll be near you on our 2020 WeHaKee Welcome Tour? Well, check out where we're headed and where we've been.
WeHaKee Welcome Tours:
SUNDAY, FEBRUARY 9th, Open House, Walker Family Home, Los Angeles, CA, TBD
MONDAY, FEBRUARY 10th, Open House, Aardema Family Home, San Diego, CA, TBD
TUESDAY, FEBRUARY 11th – FRIDAY, FEBRUARY 14th, American Camp Association National Conference, San Diego, CA
THURSDAY, FEBRUARY 20th, University Center, University of Wisconsin-River Falls, River Falls, WI, 10am to 2pm
FRIDAY, FEBRUARY 21st, Northbrook Open House, Northbrook Sheraton Hotel, 1110 Willow Rd, Northbrook  IL, 5pm to 7:30pm
SATURDAY, FEBRUARY 22nd, North Shore Camp Expo, Northbrook Court, Northbrook  IL, 10am to 2pm
SUNDAY, FEBRUARY 23rd Open House, St. Mary Church, 126 Herrick Rd, Riverside, IL, 8am-2:30pm (after Masses)
SUNDAY, FEBRUARY 23rd NPN Summer Camp Fair, UIC Student Center, 750 S. Halsted St., Chicago, IL, 1pm-4pm
WEDNESDAY, MARCH 4th, UW-La Crosse Summer Job Fair, Bluffs Room, Student Union, University of Wisconsin-La Crosse, La Crosse  WI, 10am to 3pm
SATURDAY, MARCH 7th, Minnesota Parent Camp Fair, Como Zoo & Conservatory, St. Paul, MN, 10am to 2pm
WEDNESDAY, MARCH 10th, District 181 Summer Camp Expo, Hinsdale Middle School, 100 S Garfield St, Hinsdale, IL, 6pm to 8pm
SUNDAY, MARCH 15th, Open House, Smith Family Home, 4213 N Jokake Dr, Scottsdale, AZ 1pm to 3pm
TUESDAY, MARCH 17th School Visit, Annunciation Catholic School, Cave Creek, AZ, 2pm to 4:30pm
MONDAY, MARCH 23rd, Staff Recruitment Table, Spring Hill College, 4000 Dauphin St, Moile, AL, 11am to 1pm
MONDAY, MARCH 23rd, Indian Prairie Summer Activities Fair, Still Middle School, 787 Meadowridge Dr, Aurora, IL, 6pm to 8pmTBD,  Edgewood Campus School, 829 Edgewood College Dr, Madison, WI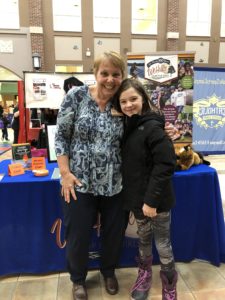 Check out where the 2020 WeHaKee Welcome Tour has already visited!
TUESDAY, NOVEMBER 12th, University of Minnesota-Crookston Job Fair, Bede Ballroom, Sargeant Student Center, University of Minnesota-Crookston, Crookston, MN, 1pm to 4pm
WEDNESDAY, NOVEMBER 13th, College of St. Scholastica, Tower Hall (Lower Level), 1200 Kenwood Ave, Duluth  MN, 10am to 2pm
THURSDAY, NOVEMBER 14th, College of St. Benedict / St. Johns University,  Gorecki Fireside Room, St. Joseph, MN , 9am to 3pm
MONDAY, NOVEMBER 18th, University of Texas – San Antonio, University Center, San Antonio, TX, 10:30am to 2pm
TUESDAY, NOVEMBER 19th, University of Dallas, Dallas, TX, 10:30am to 1:30pm
WEDNESDAY, NOVEMBER 20th, Loyola University, Danna Center, New Orleans, LA, 11:30m to 1:30pm
THURSDAY, NOVEMBER 21st, Xavier University, University Center, New Orleans, LA, 11am to 1pm
FRIDAY, NOVEMBER 22nd, Spring Hill College, Student Center Lobby, Mobile, AL, 11am to 1:30pm
THURSDAY, JANUARY 9th, Macdonough School, Middletown, CT, 5pm to 6:30pm
SATURDAY, JANUARY 18th, San Isidro 19, 11650 Mexico City, Mexico, 11:30am to 4:30pm
TUESDAY, JANUARY 21st, Privada A del Farol #11D, Santa Cruz Guadalupe, Puebla, Mexico, 5pm to 9pm
SATURDAY, JANUARY 25th, Calle Nevado Colima #8 Privada Sierra Madra, Monterrey, Mexico, 5:30pm to 9pm
MONDAY, FEBRUARY 3rd, Fox Valley Summer Activities Fair, Wredling Middle School, 1200 Dunham Rd., St. Charles  IL, 5:30pm to 8pm
TUESDAY, FEBRUARY 4th, District 205 Summer Recreation Fair, York Community High School, 355 W. St. Charles Rd., Elmhurst,  IL, 6pm to 8pm
If we are visiting near you, we hope you'll stop by to say hello. If we are not in your neighborhood, perhaps we could schedule a visit yet this year (or perhaps in 2021). Just get in touch with us to discuss the possibilities! You can reach us at Info@WeHaKeeCampoforGirls.com or 608-787-8304. We can't wait to see you!