Sunday Snippet: Why Would I Send My Child Away For So Long?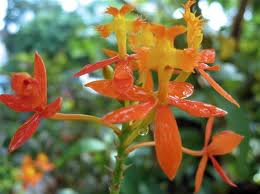 There are people who have gone to camp or have sent their kids to camp – they get it! And there are those who who haven't been to camp and don't understand the lure and power of the camp experience. We in the camp business often respond to this scenario "It's a camp thing", which unfortunately comes off as being inclusive, patronizing or worse, implying 'we're better than you'. That is so sad, because the camp experience is so much more and those of us who 'get it', need to do whatever we can to help others get it, too. The growth and development of our children is way too important for us to keep this 'an inside job'! So let's talk about that this week, shall we?!!
Confidence & Independence! It's all about confidence & independence at nearly every camp out there. Many of us in the camp world speak of helping campers advance their skill sets, improve their social skills, become better at making new friends, build their character and values, and so on – yes, these are important things that many camps do very well. But without confidence & independence, achieving those other lofty and honorable goals is nearly impossible.
Like plants that need sunshine & water to have a chance to germinate, grow and bloom,
our kids need confidence & independence to be able to develop socially, intellectually,
emotionally, spritually and even physically.
As a child builds her confidence and begins to feel more independent, she will develop a growing sense of inner freedom that will help her shed the inhibitions to try new things… even if she has a perceived chance of initial failure! Her confidence & independence will be there to give her the strength to pick herself up, dust herself off and try again!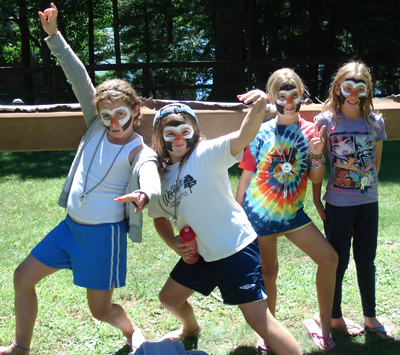 But kids don't necessarily have an innate sense of confidence & independence bubbling inside of them! Well, we're all over that!! WeHaKee Camp for Girls and other similar camps provide unique, compassionate & supportive opportunities for girls to make choices (helping to enhance independence) and achieve success (building one's confidence to do more) – sometimes that success is as simple as failing and at the same moment realizing that no one is laughing or making fun, instead they are encouraging and supportive!
WeHaKee intently focuses on helping girls build their confidence & independence. When a girl arrives at WeHaKee she is immediately welcomed and acknowledge by the directors and administrative staff as well as by their counselors, helping her begin to immediately feel a sense of belonging. As an accepted part of the WeHaKee community, her confidence builds as she realizes that she is going to like it here, make it here and have fun here… even knowing she may miss her family from time to time. And that growing confidence feeds her sense of independence – 'I'm making choices on my own, I'm making new friends, I'm having fun… I can do it!'
But there is one element of helping girls build their confidence & independence that is beyond a camp's control – parental influence. That's a very good thing mind you and we would never suggest that should change! But sometimes a parent's feelings toward their child can actually decrease that child's confidence & independence. "My daughter could never be that far away or gone that long" can often translate in the child's mind to "My parent doesn't have the confidence in me to be that far away or gone that long". And sometimes what it really means in the parent's mind is "I can't be that far away or gone so long from my daughter". If a parent is feeling that way, it is important to note that is neither unusual nor a sign of weak parenting. It is a genuine sign of love and care for that child! But it is important for parents to recognize their true feelings and work to reframe them so that the child actually hears "I love you and will miss you, but know that you can make great choices, meet new friends, have fun… you can do it!"

It is a process of letting go, which can come with some pain and concern. But as one overcomes those challenging feelings, it becomes abundantly clear that the growth seen in the child's confidence & independence is extremely satisfying and reassuring… and confidence & independence will be one of the greatest gifts a parent can share with their child!
"It's a camp thing!". So now you know… the secret's out! Go ahead, tell everyone! Have a great week everyone!
Need to hear what others are saying about this?