Sunday Snippet: Camp Builds Confidence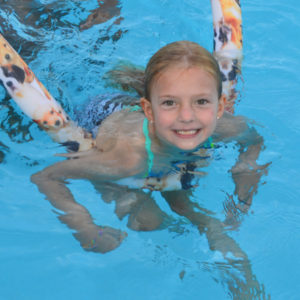 WeHaKee Camp for Girls helps build confidence in girls and young women.  We know that, we see that in our campers every summer and we hear that from alumnae who point to camp as one of the key reasons they became successful and confident adults.  It is not just 'recess in the woods', rather camp is a fun and meaningful laboratory where girls can make bold choices; can fail, persevere and succeed; can be who they are without fear of ridicule.  But don't just take it from us.  Research bears this out!
To that point, an article from The Atlantic recently crossed our screen that reminded us once again of the remarkable power of the all-girls WeHaKee experience.  The authors of The Confidence Code, Katty Kay, Claire Shipman, JillEllyn Riley shared their thoughts and findings in their piece entitled How Puberty Kills Girls' Confidence (The Atlantic, September 20, 2018).  They surveyed a broad and diverse sample of more than 1300 girls (ages 8 through 18) and their parents and the results, although not unexpected, were nonetheless startling.  On average, a girl's confidence drops over 30% between the ages 8 and 14!
This is not new information as those of us who work with girls and young women (as well as those of us who are parents of girls and young women) see this plunge in confidence in this population consistently.  But their findings suggest it goes deeper than most have thought.  Kay, Shipman and Riley point out that this confidence drop can be camouflaged in the higher academic success seen in adolescent girls when compared to their male counterparts.  They insist however, that academic success should not be confused with confidence!
"From girls 12 and under, we heard things such as "I make friends really easily—I can go up to anyone and start a conversation" and "I love writing poetry and I don't care if anyone else thinks it's good or bad." A year or more into their teens, it was "I feel like everybody is so smart and pretty and I'm just this ugly girl without friends," and "I feel that if I acted like my true self that no one would like me."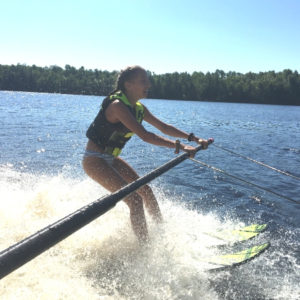 They go on to address the level of risk taking in girls also plunges in adolescence when compared to boys. Taking risks is a key element in growth as one is able to experience failure linked with the perseverance of giving it another try until success is achieved.  As this cycle continues, confidence continues to grow.  But puberty often creates a sense of risk aversion in girls entering the throws of adolescence.  The avoidance of risk is shown to result in a significant erosion of confidence.
"The cratering of confidence in girls is especially troubling because of long-term implications. It can mean that risks are avoided again and again, and confidence isn't being stockpiled for the future. And indeed, the confidence gender gap that opens at puberty often remains throughout adulthood."
What are we to do – simply accept this paradigm and shrug it off?  We think not!  Camp is the ultimate antidote to the confidence crash of our adolescent girls!  The all-girl experience of WeHaKee is particularly adept at helping girls increase their healthy  risk taking behavior, whether it be reaching out to meet a new friend, trying a new and complicated activity, or expressing one's views without fear of judgement.  And as we consistently share, camp is a great place to fail!  WeHaKee sees failure as a process to achieving success and the subsequent boost in confidence that comes with overcoming challenges.
So we recommend to the parents of young, confident, carefree girls to inoculate them from the perils of the confidence plunge by sending them to camp this summer!  Click HERE to register for WeHaKee Summer 2019 today!  You will be glad you did and so will they!
Thanks for reading and have a great week everyone!