Sunday Snippet: Lifelong Benefits Of Camp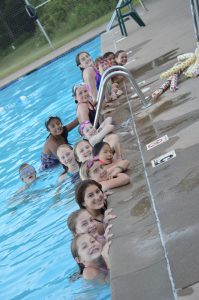 For generations, girls have always loved coming to WeHaKee Camp for Girls.  They come to make friends.  They come to do things they might not be able to do at home.  And it is no secret that they come to have fun! Great reasons alone for sending girls and young women to the shores of Hunter Lake. But the benefits go well beyond making friends and having fun in the sun.  The WeHaKee experience has a profound impact in helping girls grow into strong, independent and successful women.
Teen coach and mentor, Tom Kestin penned an article recently in The Huffington Post, highlighting five key benefits of the camp experience in helping kids become happy and successful adults. In 5 Ways Summer Camp Helps Your Child Prepare for Adulthood (Tom Kestin, The Huffington Post, May 30, 2014), Mr. Kestin shares the following with regards to the lifelong power of the camp experience:
1. At camp, kids learn TEAMWORK, i.e., working together for the benefit of something bigger than themselves: the team. This takes attention away from "me, me, me," and turns it toward the value of investing in others. They learn that their relationships benefit from investment, and that the team benefits as a whole when individual relationships are strengthened. Contributing to the success of the group is empowering to each individual.
2. The camp environment teaches RESILIENCE. Kids learn to fall then get back up time and time again. One example is the ropes course, a challenging outdoor, team-building activity that you often find at camp. Kids have to learn resilience to get through the course as they will undoubtedly fall, and have to get back up over and over. As they progress through the course their confidence builds, and in turn they accomplish a task that seems impossible… and accomplishment is always empowering.
3. Kids learn to MAKE DECISIONS at camp. Camp experiences grow confidence and develop good decision making skills — especially when times are tough. He also learns who to accept guidance from, in a world that's filled with some pretty bad advice on TV, in movies and among some friends.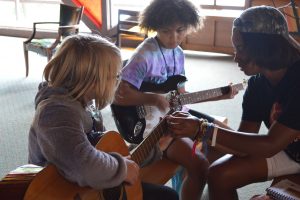 4. Camp sets a kid up for TRYING NEW THINGS, putting himself out there, and making decisions to get through various situations. Living in a cabin, cooking food, climbing ropes, and overcoming obstacles are life accomplishments young people can develop that build strength of character, courage, determination, and focus on something bigger than themselves. As parents, we know when children only accept comfortable situations, they find themselves limited in confidence, courage, and flexibility. The actual presentation of an unpleasant or unfamiliar situation at camp gives a child the opportunity to grow in ways he never would in his comfort zone. Through new experiences, he's pushed into positions to grow in life. And when teens learn to push themselves to grow, they begin to accumulate understanding of what it takes to be a productive, independent adult.
5. Help your child to GROW UP. While more and more our culture allows people to seek out what's enjoyable and avoid what's unpleasant, camp nudges your child to move out of their comfort zone to overcome.  So while our conveniences make life easier in so many ways, there are experiences missing that provide growth, strengthening of values, confidence, and development for times of adversity. Those experiences need to come from somewhere, and I encourage my clients to go to camp and absorb all the life benefits they'll find there.
These elements are an integral part of each girl's WeHaKee experience.  And as parents, camp experiences like WeHaKee Camp for Girls allows us to help our daughters grow in ways not available in any other setting. Now's the time to get her into the session of your choice.  
Thanks for joining us today.  Have a great week everyone!