Sunday Snippet: Start Spreading The News!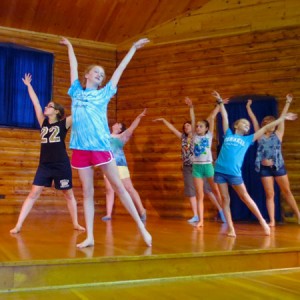 We are just days away from our first staff arriving to prepare for our 94th summer at WeHaKee Camp for Girls! Summer camp is so exciting, but did you know many families don't know the first thing about the transformative power of the camp experience?  That's where we all can work together to spread the word!  In the words of the American Camp Association, Camp gives kids a world of good!
Camp families understand the power of the camp experience.  Many of our WeHaKee parents attended WeHaKee or other camps themselves as children and young adults.  "It's a camp thing" is a common refrain among camp attendees, suggesting camp is some sort of secret society exclusively available to a select few.  Nothing should be further from the truth!  The power of camp is transformative for both child and parent, yet many parents are extremely hesitant to send their child away for fear of suggesting they love or care for them less.
Why would parents think that sending their kids away – sometimes far away – for an extended period be such a good idea?  Rebecca Gruber, contributor to PopSugar, recently shared a post to describe her camp experiences to explain why she chooses to send her kids away each and every summer.
"We learned independence. We learned to care for ourselves. Yes, there were counselors there overseeing everything, but we really did learn how to handle so much on our own. Without parents there, we learned to make new friends. We put ourselves out there and tried new activities and new foods. We learned a bit about ourselves without even realizing it." Rebecca Gruber describing what she learned at camp in her post 

I Love My Kid — That's Why I Send Him Away For the summer
, (
May 26, 2016, PopSugar)
It may seem contradictory to help your child grow by separating them from you for an extended time each summer.  Yes, you will miss them and they will miss you!  But growth almost always involves a bit of pain and discomfort as we adjust to new conditions.  That's is exactly what camp is all about – growt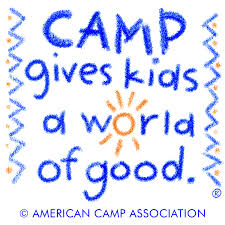 h! And it isn't only your child growing – you as a parent will grow, too as you adjust to your child's new found independence and confidence – two things they will need plenty of if they are to succeed in life as adults!
As camp families, it is a duty and an honor to share the word of camping far and wide. Help parents discover this wonderful way to help their family grow by giving their children the experience of a lifetime. Camp truly does give kids (and parent's too!) a world of good!
Thanks for reading and have a fantastic week!