Fridays with Franky: Meet Our 2015 Staff, Round 3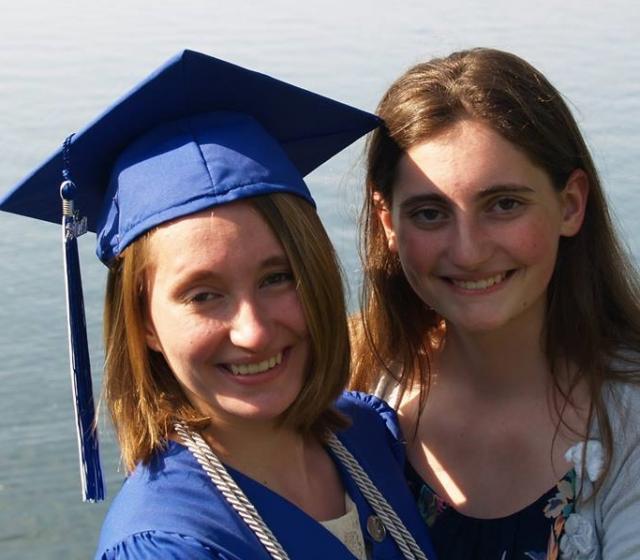 Hey everyone! I'm Eleanor Babcock and I am originally from Minnetonka, Minnesota. I currently go to the College of St. Benedict just outside of St. Cloud, Minnesota. I am an Environmental Studies major and a Communications minor. I love to run and nordic ski and literally do anything and everything to get outside and be active! Here is a grad photo of me and my sister from last spring! I am so stoked to meet all of you this coming June!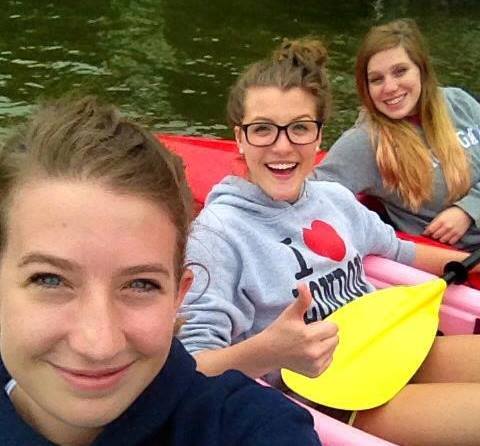 Hi, I'm Caroline, but I'm known as just "Care," too. I'm from Burlington, Wisconsin but go to school and live at the University of Wisconsin-La Crosse where I am currently a sophomore – about to be a junior – studying Interpersonal and Organizational Communication Studies. I love hiking and the outdoors (I came to La Crosse for the beautiful bluffs), essentially all team sports, and being in the water (especially kayaking). I love the forests in Northern Wisconsin more than anything. I've been going Up North to Hayward for my whole life and I'm so excited to be going up there again, but this time as a part of a program. This is my first year as a camp counselor and I'm absolutely ecstatic. The picture is of me kayaking with friends. (I'm in the middle.)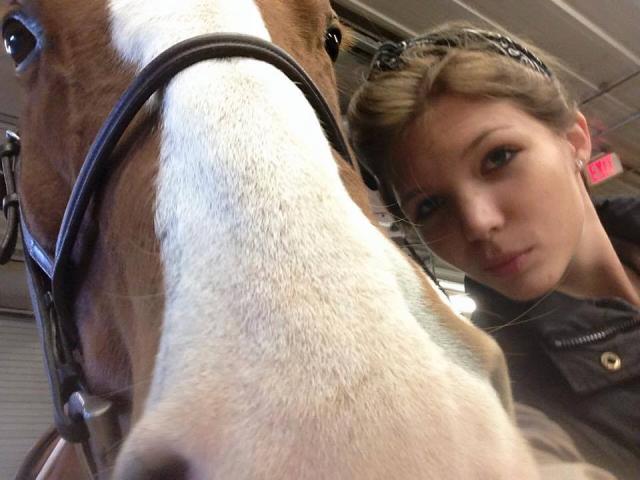 Hello, I'm Hailey. My friends refer to me as the humorous-outgoing-welcoming-adventure seeker of the group. I am originally from Apple Valley, Minnesota. Currently, I am a sophomore Marketing Communications major at the University of Wisconsin-River Falls, a DJ on the campus radio station, an intern for the campus photographer, and I am involved in a little bit of everything else. I love meeting new people and I am beyond excited for this summer with all of you!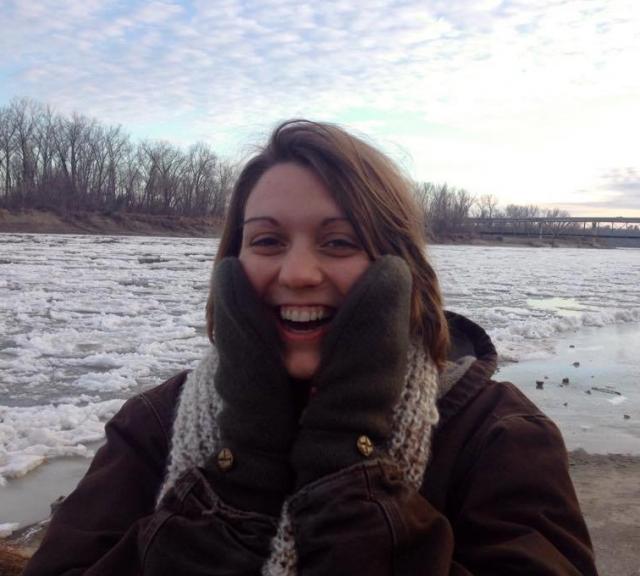 Hi everyone! My name is Marie. I have often been told that I am very joyful, but also very thoughtful/contemplative. Originally, I am from Des Moines, Iowa, but I have been attending Benedictine College in Atchison, Kansas for my undergrad in Art. I am hoping to become an Art Therapist someday. Right now, I am a Resident Assistant at Benedictine College, a member of the Artist Forum, a small group leader for a group of women in my dorm. My greatest passions are my faith, art, dance, and learning how to love people. I also love outdoor activities and exploring my surroundings by taking little adventures. In the picture on the right, I was on a walk with two of my close friends down by the Missouri River. I look forward to meeting all of you!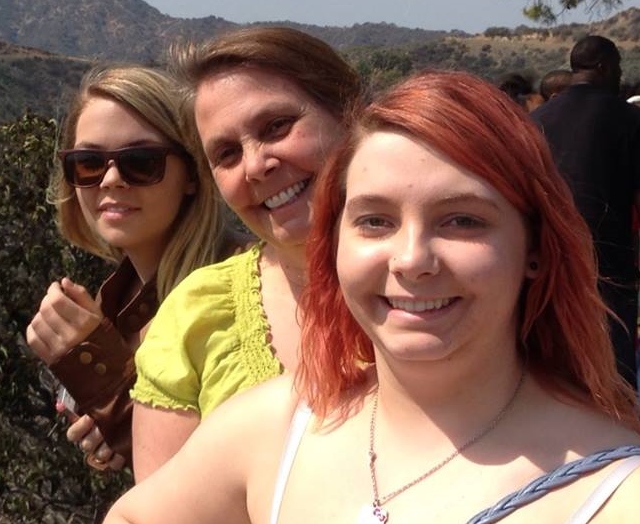 Hi, I'm Hannah. I am currently a sophomore at the University of St Thomas in St. Paul, Minnesota studying music business. I've been at camp all my life, it's the greatest place in the world. I am currently working on a project to connect artists to summer camps and can't wait to see how it turns out this summer! I can't wait to meet all of you!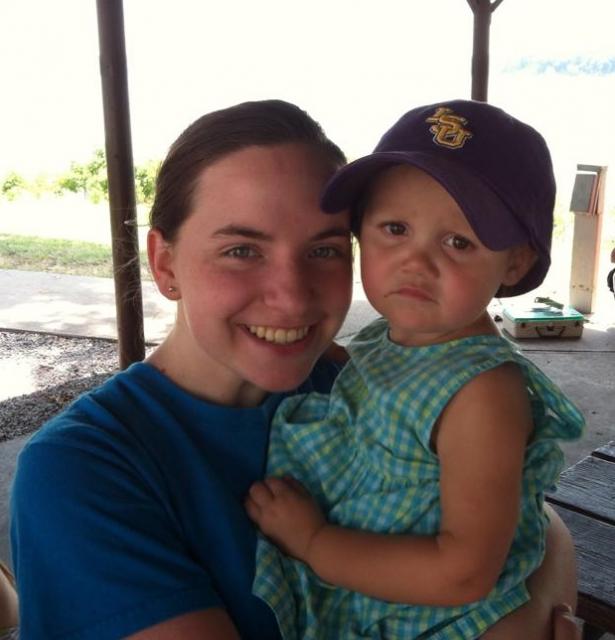 Hey Everyone! My name is Laura and I'm from Springfield, Missouri and am currently a sophomore at Benedictine College. I am the fourth of six in a homeschooling family. I love to read, play board games, and especially to hang out on Midwestern lakes. This is my first time as a counselor. I can't wait to meet ya'll in person!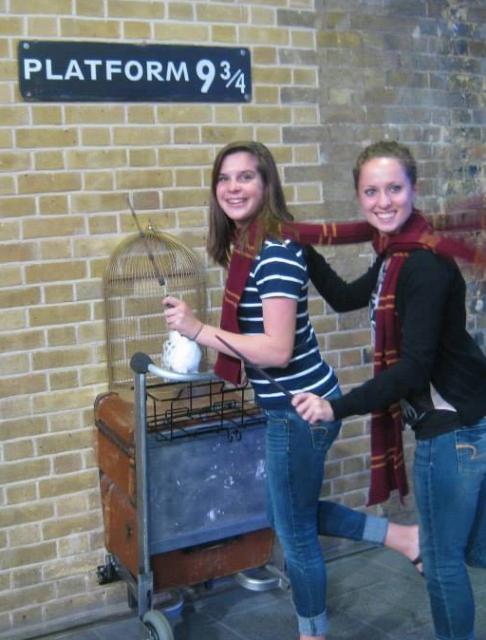 Hello everyone, my name is Maddie Kieler. I am from Platteville, Wisconsin but I am a freshman at Luther College in Decorah, Iowa. I am on the Luther Swim and Dive team and I also love to water ski/wakeboard and basically anything involving water! Here is a picture of my best friend (she also goes to Luther) and me (I am in the striped shirt). I am so excited to meet you all and have a wonderful summer!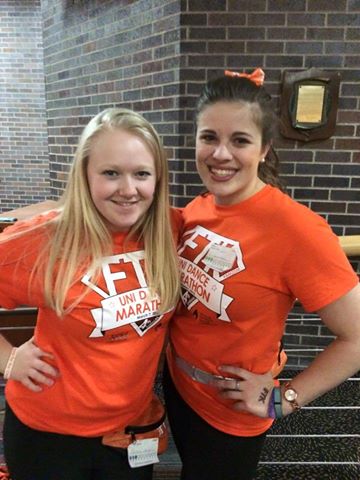 Hi guys! My name is Emma Wright, and I'm originally from Bettendorf, Iowa, but currently live in Cedar Falls, Iowa as I'm attending the University of Northern Iowa. I'm a sophomore majoring in marketing with an emphasis in advertising and digital media. I'm very involved in my sorority, Alpha Xi Delta, and Dance Marathon here at UNI. I absolutely love anything outdoors, and I'm a very avid reader. Cats are my favorite, but I love my dogs too. The picture is of be at this year's Dance Marathon (I'm on the left!). I attended a camp for 6 years and was on staff for one, but this is my first experience at WeHaKee and I'm seriously so pumped for this summer! I absolutely can't wait to get to know you all!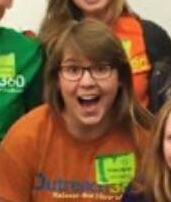 Hey everyone, I'm Kelsey I'm a psychology student at UW River Falls. I love all things outdoors. In my free time I enjoy long distance biking, volunteering and spending time with friends and family. I love trying new things so I'm so excited for camp. I love all the creatures especially the creepy crawly ones. Joke of the day: What do you call a camel with no humps………..HUMPHREY! Can't wait to meet all you lovely humans, see you soon!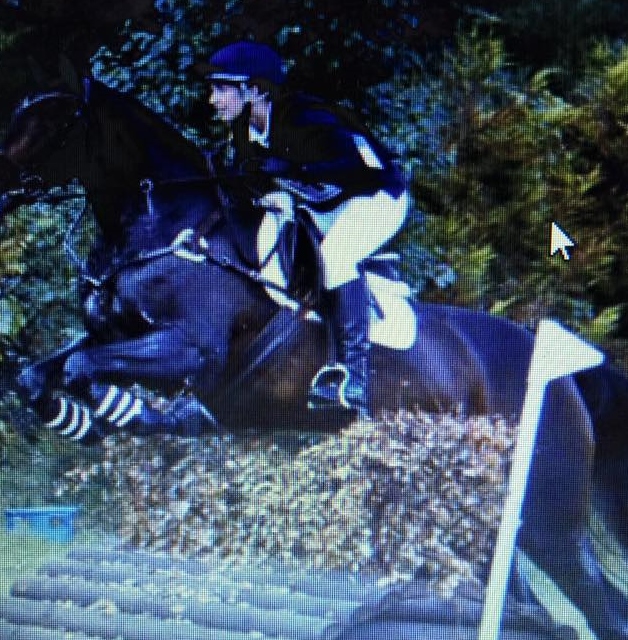 Hi everyone !! I'm Mollie and I live in Newcastle, England! I'm in my second year of university studying International management! I've been riding horses for many years and this is what I'll be involved in at camp! I can't wait to meet everyone and have a summer to remember This is photo of me competing on my horse Zara!
Well, come back next week for our final round of our wonderful 2015 Summer Staff Team introductions.  Have a great weekend everyone!