Fridays with Franky: WeHaKee Builds Resiliency!
A recent article lamented the increasing lack of resiliency among today's college students.  In his essay, Declining Student Resilience: A Serious Problem for Colleges (Psychology Today, Sept. 22, 2015), author and Boston College research professor, Peter Gray explores the recent discussion among university faculty & administrators about the low levels of resiliency of their current students.  It appears that many students have not acquired the basic problem-solving skills needed to navigate day to day challenges and thus are leaning more and more on services designed for more challenging circumstances. 
"Recent examples mentioned included a student who felt traumatized because her roommate had called her [an obscenity] and two students who had sought counseling because they had seen a mouse in their off-campus apartment. The latter two also called the police, who kindly arrived and set a mousetrap for them." (Declining Student Resilience, Psychology, 2015)
Gray examined information received from college mental health officials and shared a set of themes emerging from these communications:
Less resilient and needy students have shaped the landscape for faculty in that they are expected to do more handholding, lower their academic standards, and not challenge students too much.
Students are afraid to fail; they do not take risks; they need to be certain about things. For many of them, failure is seen as catastrophic and unacceptable. External measures of success are more important than learning and autonomous development.
Faculty, particularly young faculty members, feel pressured to accede to student wishes lest they get low teacher ratings from their students. Students email about trivial things and expect prompt replies.
Failure and struggle need to be normalized. Students are very uncomfortable in not being right. They want to re-do papers to undo their earlier mistakes. We have to normalize being wrong and learning from one's errors.
Now Peter Gray recently authored Free to Learn where he suggested, among other things, the need for more freeplay in our schools.  In freeplay, students learn to negotiate their world by being creative, developing rules and systems, learning to resolve conflict, enahncing important social skills – all without the direction, guidance or direct supervision of adults.  However, as Gray espouses, recess and subsequently, freeplay have virtually disappeared from the educational landscape.  And with the ever increasing presence of the 'helicopter' parent hovering in preparation to swoop in and solve their child's issues, the resiliency that students often learned on their own has all but vanished!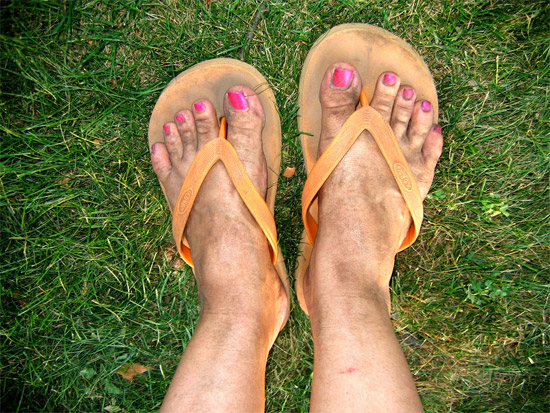 Camp experiences such as those at WeHaKee Camp for Girls, are exceptional in bolstering the resiliency in our children.  Each day campers have a multitude of opportunities to try new things and meet new people.  But with new experiences come struggles and failures – also part of the intentional camp experience. Frustrations are felt and tears may be shed, but because of the empowering nature of camp, campers quickly get back up and give it another try.  
A Camp WeHaKee experience is an effective antidote to a lack of resiliency. And as we have shared earlier, those who attend camp often transition more seamlessly to the college environment.  The grit campers receive at camp is not just found between their toes, but also in their spirit to step beyond and know they can do it!
Thanks for joining me this week and have a great weekend!