Visiting The Values Of WeHakee – Community
COMMUNITY: Relationships built on respect
A community brings together unique individuals with different perspectives and backgrounds.
At WeHaKee Camp for Girls, we build a community that embraces inclusivity,
which can only occur if we learn to approach those different from us with respect and acceptance.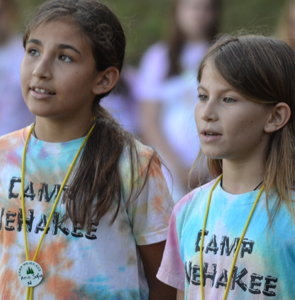 Community has many different meanings.  For example, Dictionary.com provides seven different definitions of the word community, including "a locality inhabited by such a group". Clearly, WeHaKee is much more than that!
As many of you may recall, painted on our parking area in the center of camp is a graphic of the world encircled by the statement 'Worlds Apart, Coming Together'. Not only is it a symbol that the WeHaKee community is a summer gathering of many individuals from other communities throughout the world, it also reminds us that we truly do come together with respect and acceptance – with inclusion!  
The culture of WeHaKee is built on this concept of community.  It is a culture where we seek the commonalities we share to come together allowing us to then discover and embrace the unique differences that we each bring to the community. 
As our goal specifies, community at WeHaKee is about respectful relationships. Through role modeling, guidance and encouragement, girls and young women are provided the tools to build positive and strong relationships built on mutual care and respect. It doesn't always happen naturally, but with a culture that embraces this value so completely, girls find find that the effort to approach each other with care and respect meets considerably less resistance than they may experience elsewhere!
In the spirit of community at WeHaKee, girls are better able to approach disagreements respectfully and effectively. They find that having patience with others is actually quite satisfying. And they discover that paying forward with acts of care for others often comes back to them when they need a helping hand.  Ultimately they see that working together allows them to go so much further than trying to do it all by themselves!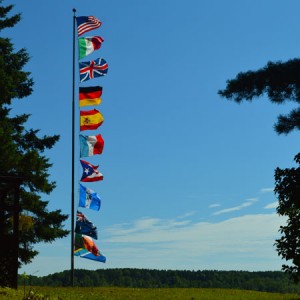 It is exciting at the beginning of each session seeing the community evolve as girls learn to live, love and have fun together. And it is quite satisfying to know that although many of these girls have met each other for the first time in their lives, many of these budding relationships will last a lifetime. The community lives on well beyond the last dying ember of the closing camp fire!
Join us next time as we explore the WeHaKee value of compassion. Thank you for reading and have a good week!