Visiting The Values Of WeHakee; Compassion
COMPASSION: Relationships that care for each individual
When we respect and accept those around us, it becomes natural to care for them as individuals
by providing encouragement, support and empathy.   WeHaKee is truly a compassionate community!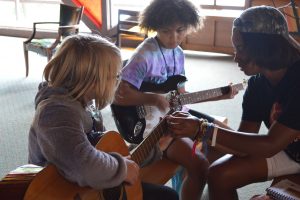 We continue the exploration of the values of WeHaKee Camp for Girls with a look at the value of Compassion. Caring for others is a key element of the culture at WeHaKee. When someone struggles – whether it be in an activity, with a camp friendship, or with thoughts of missing family at home – the community of WeHaKee rises to support each girl with empathy and concern. 
Compassion is an easily learned skill.  If a girl arrives at WeHaKee with little experience with compassion, the WeHaKee staff are prepared to help her discover the power of this value. Caring for others does have its challenges, but girls find that at WeHaKee it reaps wonderful rewards. When a girl supports, consoles, assists or simply cares for another girls, she soon discovers that that can be a pathway to a lifelong friendship.  They also find that compassion is a commodity that when shared with others frequently returns with compassion directed back to them.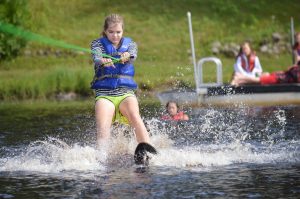 The compassion that is embraced and expressed at camp can be remarkably empowering. Failure is a part of growing and learning and as a result it is part of the camp experience. But if a girl fears that she will be judged poorly, laughed at or otherwise ridiculed if she fails at something she is trying for the first time, she may be hesitant or unwilling to go forward with her attempts. An excellent example at camp is water skiing.  As some of you may know, getting up on skis for the first time can be challenging and discouraging. It may take a girl several tries over several days to succeed in rising onto the water. But at WeHaKee, when a girl finally gets up and experiences skiing on the water for the first time, cheers of support and congratulations echo throughout camp. Compassion at its finest!
If relationship is at the heart of the WeHaKee experience, then compassion is the heart of relationship. Acts of compassion occur repeatedly each and every day at WeHaKee. Girls not only receive a sense of belonging when they are a recipient of compassion at camp, they quickly come to understand its power and begin sharing it almost immediately with others, compounding its value over and over. At camp, compassion breed compassion!
Thanks for joining in the exploration everyone. Have a great week!