Meet the Summer 2017 Staff (Part 3)
It's Franky, and you guessed it, another week of staff introductions! I'm really finding learning about these amazing women a joy, and I hope you will too! They are all joining us in less than a month on the shores of Hunter Lake! Be sure to go back to the last couple blogs to meet more, and stay tuned for the rest in the upcoming weeks!
---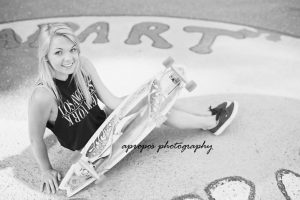 Hey there everyone! I'm Carina, I'm from La Crosse, Wisconsin, but currently am a sophomore at Loyola University New Orleans!
I'm a Music Industry Studies Major, focusing on Music Supervision, but I am also going to begin classes that will fulfill prerequisites for veterinary school! Although I'm on two very, very different paths, I can't wait to see where this takes me!
I love pretty much all music, so if you feel so inclined, drop some tunes in the comments to help me get to know you! I also very much enjoy water-skiing, tennis, swimming, yoga, eating a lot, reading, Netflix, and some other stuff, but these are probably some of my favorite activities!
This will be my 13th summer at Camp WeHaKee, my third as a staff member, and my second year as Leadership Director! I'm really so excited to meet all of you, and get to know you guys! Let's have a most excellent adventure this summer!
😀
Carina will be the staff member with the longest WeHaKee track member. You will learn more this summer at our Council Fire about how people with all kinds of experiences contribute to the WeHaKee community!
---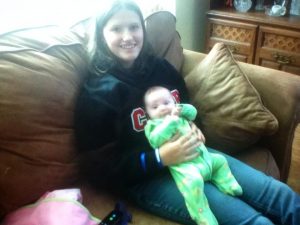 Hey everyone!
My name is Emily, I was born in Georgiyevsk Russia but moved to Mound MN when I was very young. I am currently a Senior at Mound Westonka High School but will be going to Minneapolis Technical and Community College (MCTC) in the fall of 2017, majoring in Criminal justice maybe with a minor in Dentistry. I am in Police Explorers with the Orono police and my post is number one in the state of MN out of 30 posts or so. We will be going to state at the end of this month in Rochester MN to compete with over 700 people about 50 to 60 departments.  This will be my first year at WeHaKee and I can't wait to get to know everyone at camp and just to be there with all the lovely people. Some fun facts about me: I worked at a local kids place called Kids Core where the fun is made by what the kids want to do of course with boundaries. I am also a ambassador in Girl Scouts as of right now and will be bridging to adult in May. I recently finished my gold award for Girl Scouts which is the equivalent to a Boy Scout eagle award. 
Fun Fact: Emily is great on a paddleboard. She can even jump rope on one!
---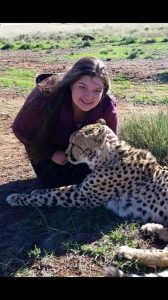 Hello everyone
My name is Danielle, But you can call me Danny. I'm 21 years old and I live in South Africa
, I'm currently a 2nd year student at the University of the Witwatersrand (Wits) studying a BA majoring in English and Linguistics in all adding up to becoming a English teacher one day
. My biggest hobby is Horse riding
I've been riding for about 8/9 years and my 2 horses are absolutely everything to me and I love them to bits!
. Jesus is also the biggest part of my life and I've worked at a Church as a youth leader for over 10 years now and I absolutely love it!!
. This will be my first time at a camp like this (SA's ones only run for a few days at a time
) so I can't wait to experience summer camp (during SA's winter
) with all of you!
see you all very soon
🎉
Fun Fact: Danny made Regional and National school teams for riding in Equitation and Showing, as well as ridden and competed in countless jumping and dressage shows. 
---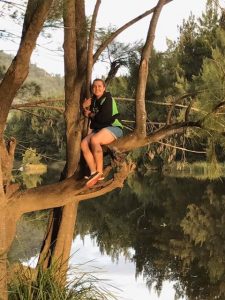 Hi guys my name is Courtney and I am 21 years old from Sydney, Australia. I have just graduated from western Sydney university with a degree in animal science. I love sport, the outdoors and learning new things. I have been coaching high school and primary school kids for 4 years now and I am very excited for my first year at camp Wehakee. Can't wait to meet you all this summer!
We are so excited to have a few Aussies joining us this summer, and from all over Australia! Be sure to ask Courtney and the other Aussies what it's like to live there!
---

Hello everyone! My name is Lizzy and I am currently a junior at the University of Wisconsin-River Falls, where I am majoring in T.E.S.O.L (Teaching English to Speakers of Other Languages) and a minor in Spanish. I am from Farmington, MN, which is about an hour south of the Twin Cities! This will be my first year at WeHaKee and to say am excited is an understatement. I am obsessed with my cat, Cricket, pugs, and guacamole! I look forward to meeting you all this summer!
Lots of WeHaKee community members speak a second language (and sometimes the second one is English)! Lizzy will fit right in!
---
Thanks for meeting more of our staff! I hope you are excited to meet them in person! There's still a chance to register for this summer and spend some time with these amazing women!
See you at camp!