Fridays with Franky: Meet Our Summer 2017 Staff (Part 4)
Happy Friday everyone, it's Franky the camp dog here with another installment of Fridays with Franky. I continue to have the joy of introducing you to the amazing women who will join us in a few short weeks for staff training: our summer 2017 staff! They are all excited to share their amazing and diverse talents with all our campers and larger community this summer. I'll let them tell you a little more about themselves, but don't forget to read parts 1-3 to meet staff I've already introduced, and stay tuned for more in the coming weeks!
---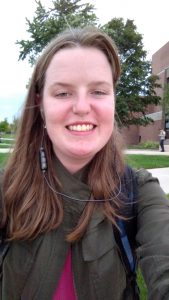 Hello my name is Mairead ( it is pronounced Ma Raid) This will be my first time at camp and I am very excited to be a camp counselor. I am from Racine, Wi. I am a junior studying Graphic Design at the University of Wisconsin Parkside. My hobbies and interests are: music, biking, movies, painting ceramics, word searches and hiking. I love being outside it makes me so happy!
Fun Facts about Mairead: She is a triplet, her favorite place she has traveled to is Ireland and she collects vinyl!
---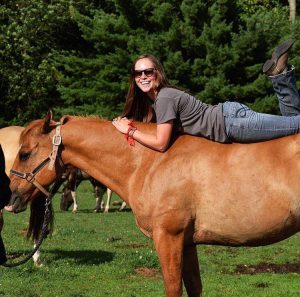 Hi! My name is Savannah, and I am from Henderson, Nevada. I currently am going into my junior year of college at University of Wisconsin-River Falls, where I am majoring in Animal Science with an Equine Emphasis. This is going to be my second year at WeHaKee, as last year I was a counselor and this year I will be the Horseback Riding Director! I am so so excited to work with the horses and help girls grow in their horseback riding knowledge. This is going to be an incredible summer and I can't wait to meet all of you! Some fun facts about me, my favorite food is crab legs, I'm obsessed with pugs, and I love to rollerblade. See you all soon! 🙂
Our geldings will arrive on camp next week! We know that they will be happy to have Savannah take care of them!
---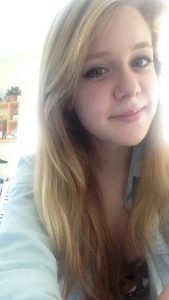 Hi! My name is Angie, and I am so excited to be a counselor at WeHaKee this summer! My favorite food is chocolate, I love punk rock music, and my favorite hobbies include music, theatre, and biking. I am most looking forward to teaching the campers and having fun! I can't wait for this summer, see you there!
Fun Fact: Angie was a camper for 10 years at WeHaKee! 
---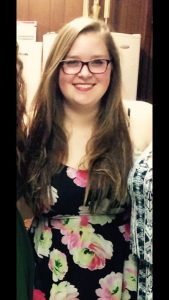 Hey guys! My name is Cassie and this will be my 3rd summer at Camp WeHaKee. I'll be 22 this summer and I graduate with a bachelor's degree in psychology from the University of Dayton. I am a big fan of cats, books, and listening to music! Can't wait to meet everybody!
Cassie is this summer's Business Manager. Come to the Trading Post to say hi!
---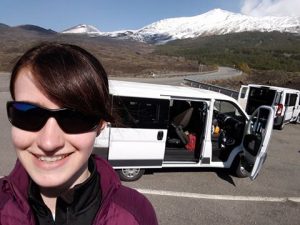 Hi everyone! My name's Pip and I'm 20, from Somerset in the UK. I'm a third year Earth and Environmental Science student at Lancaster uni, and I love camping, hiking, sailing, swimming and basically anything outside. I also play the violin, and I can't wait to meet you all this summer!
Do you think Pip could teach me how to sail? I've always wanted to join our campers on the Butterfly!
---
Hey guys!! My name is Maggie and I'm so, so excited to meet y'all this summer! A little bit about me: I am 20 years old and live in Dallas, TX, but I currently go to Villanova University right outside of Philly. At Villanova, I am a sophomore and I am majoring in Humanities and English and minoring in Education and I hope to someday be a high school english teacher. I love reading, singing, acting, musicals, being outside (especially in a hammock
🙂 ), Jesus, and I am just really really passionate about giraffes and sunrises. Also, this is my first summer at WeHaKee but I am so excited to work with all of you! See y'all soon!!
That's two Maggies on our staff this summer! Can't wait to hang out with both!
---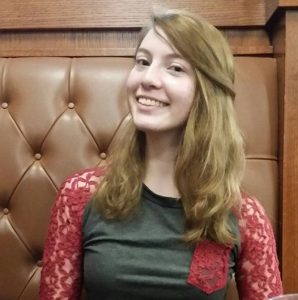 Hello all! My name is Emily and I am currently a sophomore at Benedictine College in Atchison Kansas. I myself am from the lovely land of Albuquerque, New Mexico hee hee

This will be my first year at WeHaKee and I am very excited to be on this staff. I am a full on adventurer and love to be in nature, hike, travel and travel more
 I'll be off in Ireland before camp and hope to travel to Australia someday soon. It's a dream of mine that just won't go away!
Anywho, I'm a pretty laid back gal and look forward to meeting you all in June! 
Emily's favorite food is red chili cheese enchiladas and she is most looking forward to watching the girls grow closer with each other and personally!
---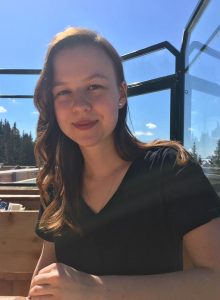 Hey Everyone!
My name is Dóra, I'm 20 years old.
I come from a city called Győr, from Hungary which is close to Austria. Currently I'm working and I'm on my second gap year, I've lived in Denmark and England in these 2 years and I'm looking forward to start my university student life from September in the Netherlands.
It'll be my first time in the United States so I'm really excited to be at Wehakee camp this summer!
I love to bake, cook, play flute, do sports, do arts & crafts, read, ride a bike, travel and so on…
I'm looking forward to meet you all soon!
And we are looking forward to flying Hungary's flag over Hunter Lake! Thanks Dóra!
---
Don't forget to play WeHaKee staff BINGO! Only 1 week left! See you at camp!